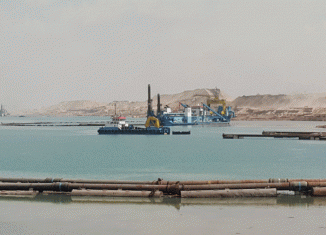 Egypt's construction of the New Suez Canal project involving expanding the waterway commonly known as Suez Canal has been completed and will be inaugurated on...
As the leading journal in the Africa's construction industry we are able to tell the story of Africa's construction industry since we have had...
Africa's population is on the rise; better housing is becoming a necessity and thanks to technology advancement that saw the introduction of modular housing. Currently...
Disruptive technology is changing the world we live in and as a consequence the way we design products and build buildings of the future....
Gempump is specialists in the design, manufacture and supply of heavy duty slurry pumps, parts,which are 100% REVERSE INTERCHANGEABLE with some world famous pump...
Have you been complaining alot about those 20 to 30 something year olds who are in your construction company? Cant understand them? They seem...
When you employ people in your construction firm you obviously expect them to give results by the end of the day. That is no one...
Strong of our 30-year experience in high-pressure cleaning we are proud to introduce our new range of Misting pumps and accessories for cooling systems, humidification,...
Austrian fittings manufacturer records further increase in sales Hoechst, Austria – 9 July 2015. Despite different developments in different market regions, the Blum Group increased...