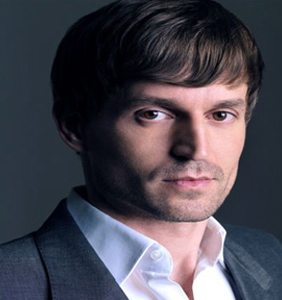 Principal, Buro Ole Scheeren was born in German. He is principal of Buro Ole Scheeren and an internationally celebrated architect and visiting professor at Hong Kong University. Educated at the universities of Karlsruhe and Lausanne, he graduated from the Architectural Association in London and was awarded the RIBA Silver Medal.
At Buro-OS, Ole Scheeren is currently working on a series of projects,  including Angkasa Raya, a 268 meter tall landmark building in the center of Kuala Lumpur; a studio/gallery building for a Beijing-based artist; and a large-scale urban development in Singapore.
His investigation and exploration of new prototypes for architecture at various scales also includes the development of a new kind of kinetic performing art space/arena, as well as an 800,000 square meter mixed-use development in Chongqing. Furthermore, Ole Scheeren is working on the design for an arts center in Beijing and a contemporary art museum in central China.
Prior to launching Buro Ole Scheeren in Beijing and Hong Kong in March 2010, Scheeren was Director and Partner along with Rem Koolhaas at the Office for Metropolitan Architecture, and responsible for the office's work across Asia. As partner-in-charge of one of the largest buildings in the world, he successfully led the design and realization of the China Central Television Station CCTV and the Television Cultural Centre TVCC in Beijing.
Before Ole Scheeren joined Rem Koolhaas and OMA in 1995 and became partner in 2002, he worked for architecture firms in Germany; collaborated with 2×4, a graphic design firm in New York; and was engaged in a range of projects through his own studio in the United Kingdom.
Buro's other projects include MahaNakhon, a 310-meter mixed-use tower in the city of Bangkok; The Interlace, a 1040-unit large-scale residential complex in Singapore; The Scotts Tower, featuring high-end apartments in Singapore; a media center in Shanghai; a project for Shenzhen's new city center; as well as the Taipei Performing Arts Center in Taiwan.
He directed OMA's work for Prada and completed the Prada Epicenters in New York (2001) and Los Angeles (2004). He also led numerous other projects including the Beijing Books Building, the Leeum Cultural Center in Seoul (2006) and the Los Angeles County Museum of Art.
Ole Scheeren has contributed to various arts and culture projects and exhibitions throughout his career, including the International Highrise Award, Milan Triennale, China Design now in London, Cities on the Move at London's Hayward Gallery and in the city of Bangkok, Media City Seoul and the Rotterdam Film Festival.
In 2006 he designed two exhibitions for the Museum of Modern Art in New York and Beijing featuring the CCTV project. He regularly lectures at various international institutions and conferences and serves on juries for awards and competitions.
He has won several awards. Some of them include; 2010 Best Architecture – Asia Pacific Property Awards (The Interlace), 2008: Architecture's Ten Best – The New Yorker (CCTV), Best Building Site – Wallpaper* (CCTV), Best New Global Design – International Architecture Awards (CCTV) and International Highrise Award, Frankfurt (TVCC, finalist).
In 2007 he won the World's Most Ambitious Projects – The Times (CCTV), 2000: RIBA Silver Medal (Royal Institute of British Architects), 1997: Studienstiftung des Deutschen Volkes and in 1990: Scheffel Medal (Student's Award in Baden-Württemberg).