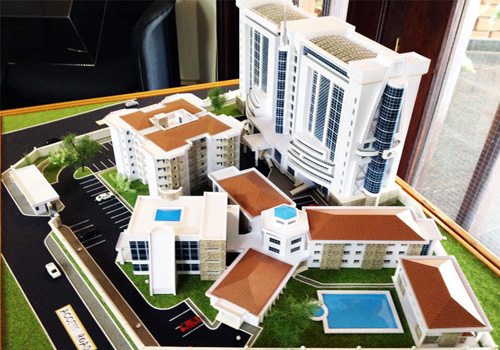 Construction is well under way on the proposed ICPAK ultra-modern Complex, located along Thika Superhighway, in Nairobi.
The development by the Institute of Certified Public Accountants of Kenya  (ICPAK)
Search for construction leads
will comprise an ultra-modern 12-storey office block, shopping mall, conference facility, hotel and furnished apartments.
The project that sits on a 2.1-acre piece of land is being developed in two phases at a cost of US$11.7million (KES1.07 billion).
Half of the amount $6.6million (KES568 million) will be provided by ICPAK while the remainder will be sourced externally.Phase one of the project, which kicked off in May last year, comprises an office block, while phase two will include furnished apartments, shopping mall, conference facility and a hotel.
ICPAK Complex will provide 63 parking on ground to free the rest of the compound for landscaping. In addition 84 semi-basement parking under the studio apartments and 71 semi-basement parking in the office park will be provided.
The office park will mainly be used for income generation and partly to accommodate the institute's secretariat.