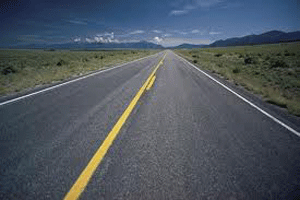 The stretch of international road linking Nigeria's economic hub, Lagos with Abidjan, the Ivorien capital would commence next year, Nigerian President Goodluck Jonathan has said.
President Jonathan who disclosed this when he met with Cote d'Ivoire Investors Forum on the sideline of his state visit to that country, also explained that the funding of the project will be sourced from the private sector, development partners and banks, who will get return on their investment by levying tariffs and tolls on users.
According to Jonathan, the need to concentrate on the construction of the Lagos – Abidjan Expressway was necessary to facilitate trans-border movement of goods and persons and reduce the proliferation of local customs and police who make it difficult for business men to transport their goods.
He added that the Ivorian Minister of Infrastructure and the Nigerian Minister of Works have been asked to work with the ECOWAS commission and that within two weeks they must come up with a blueprint and preliminary information on the project that will be discussed at the AU meeting in Addis Ababa in May.
He said they want a situation where the desk-work will be completed this year and physical construction started by next year. The express road will be an ECOWAS road.