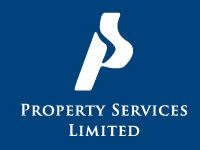 Providing quality, result-oriented and effective property development & management services
The building and construction industry in Uganda today has undergone significant transformation.
It is characterized by both professionalism and stiff competition; this in turn calls for flexible and efficient property developers. Property Services Limited (PSL) is one such firm.
Property Services Ltd a company that was established in 1990 to assist departed Asians in the repossession and subsequent management of their properties in Uganda. The Company has proved extremely successful in this and now has over 500 units under its management, many of which were successfully repossessed.
Today Property Services Ltd is a prominent company in Uganda, handling numerous properties across the country. The company has contributed to the development of many properties that have gone on to become notable landmarks within Kampala. PSL manage, purchase and sell property within Uganda. With a hands on approach to every development they undertake, PSL strive to achieve a high level of quality.
In addition PSL provides quality, result oriented and effective management services while employing skillful advice from consulting architects, structural and civil engineers, mechanical and electrical engineers and quantity surveyors. PSL has proven to be very successful with the numerous properties under its management and have gone on to become a premium commodity in the Ugandan real estate market.
This growth and success can be largely attributed to a number of factors, these include, professionalism, experience and flexibility in operations The management of Property Services Limited appreciates the importance of professionalism, experience and flexibility in operations.
This is why staff at all levels, from senior management; administration to technical personnel is all skilled and professionally qualified. Also the company partners with professional firms that have proven experience in building and construction industry.
Major projects:
In order to assess the contribution of Property Services Limited to the growth of Uganda's building industry, it is important to review the firm's major projects individually.
Plot 9 Yusuf Lule Road
This is a magnificently designed modern building, housing approximately 5500m2 of high quality modern eco friendly office space with excellent parking ratios in Kampala's premier office location. The building has breathtaking views of the golf course. It's within walking distances of the central business district, oasis mall and garden city shopping center.
Infrastructure facilities such as 3 core trunking, server rooms, suspended ceiling, CAD2 lighting, toilets for the disabled on each floor, lifts and air conditioning make Plot 9 Yusuf Lule Road an ultra modern building that meets the needs of a corporate office.
The building is conveniently located on Kampala's premier office road, Yusuf Lule road which is a dual carriageway connecting busy trading sections of Kampala and an executive neighborhood of Kololo and Nakasero hills. Currently, office space is fully let. Symbion (U), R.V. Patel, M & E Associates, Stone Construction, Roko Technical services, Stone Aluminium, Iron Art, Turquaz Home decorators and Kikos have been instrumental in the design construction and completion of this ultra modern project as part of the professional team.
Corner House Plot 436/437 Mawanda Road
This impressive newly built office and retail complex on an imposing corner within easy reach of local amenities is located in the excellent neighborhood of Kololo, within walking distance of Kisementi and Kamwokya.
The building has twelve purpose built office suites, ample parking and eight retail units all finished to the highest standards with granite flooring suspended ceiling and air conditioning. The building has prominent views from both Acacia Avenue and Kira road and is less than 50m from major intersections with ideal branding opportunities.
The vicinity houses many non governmental and multi national organizations, Space for letting is available. PSL in association with OM Bajarang Construction, Polad Uganda, Prayosha Uganda, East Africa Building solutions, Build Matt Ltd and Shreeji Woodmart, Corner house on Plot 436/437 Mawanda road was built using some of the best materials around including granite, aluminium and stainless steel.
Oakwood apartments, Muyenga 4740 Kironde Road
Oakwood apartments are set on an exclusive neighborhood situated on plot 4741 Kironde Road, Muyenga. The apartments are made of eight executive residences individually styled and finished to the highest standards and quality. The timber works and kitchen are made from the finest Meru oak with tiled living area, fitted wardrobes and superior bathroom finishes.
Each apartment has self contained mater bed room with ideal hills and lake views Design considerations include mature gardens, ample parking, 3 phase power, stand alone apartments, domestic servants quarters and a quiet residential neighborhood.
This property is available for sale. Plants for Africa, Casements Africa and Super Terrazzo Ltd provided the landscaping, Aluminium and Terrazzo works respectively at oak wood apartments.
Conclusion
The growth of the construction industry in Uganda has been considerable. This calls for professionalism and experience, Property Services Limited attempts to capture the progressive spirit of an all round property developer providing quality, result and effective management services.
Contact us:
Plot 65 Yusuf Lule Road,
P.O Box 1707, Kampala Uganda
Tel: +256 414 24 11 41/ 24
Fax: +256 414 34 43 08
Email: [email protected]; [email protected]
Website: www.property.co.ug