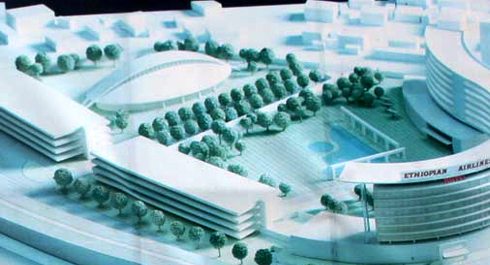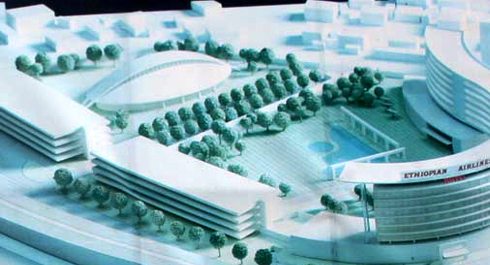 Ethiopian Airlines is conducting fresh negotiations with international companies for the design, construction, vendor finance and management of the four star hotel it intends to develop.
An official from the facility planning section, under the Alliances & Corporate Strategic Planning Department said Ethiopian Airlines could settle on a company within 15 days, if all requested documents are submitted by the bidding companies and that they have been given the direction to expedite the process as soon as possible.
Around 10 companies from South Africa, China and the United States were selectively invited in December 2012. Ethiopian opened bid offers for the project on February 28, 2013. The airline declined to disclose the number and names of companies that it is currently negotiating with, but reliable external sources indicate that at least two Chinese companies are involved in current negotiations.
Ethiopian has been attempting to find a partner to build and manage the international standard hotel it plans to erect on 40,000sqm of land across from the Millennium Hall, on the newly revamped African Avenue, since 2009. During that year, it held negotiations with the China-Africa Development (CD) Fund and HNA Hotels & Resorts Group (HNA Group), and signed a US$60 million joint venture agreement, whereby Ethiopian would have a 53percent share in the business.
The three-way agreement did not pan out, as the other parties did not reply in a timely manner to the deal, according to representatives from the Public Relations office of Ethiopian Airlines. Another closed invitation was sent out in March 2012, but it was dropped because there were not enough responses, according to the representatives from the public relation office.
An official from Ethiopian Airlines said Ethiopian will evaluate the current batch of offers using three criteria; They have to bring an offer for the design, a firm loan offer from banks and a hotel management company as a partner, for which costs are included within the offer.Since they are required to bring a firm offer or guarantee from banks, participating companies are not requested to offer bid bonds for the project, according to the official.
A bid committee of four people is evaluating the offers currently. It has already opened the technical evaluations and will negotiate on the financial offers.