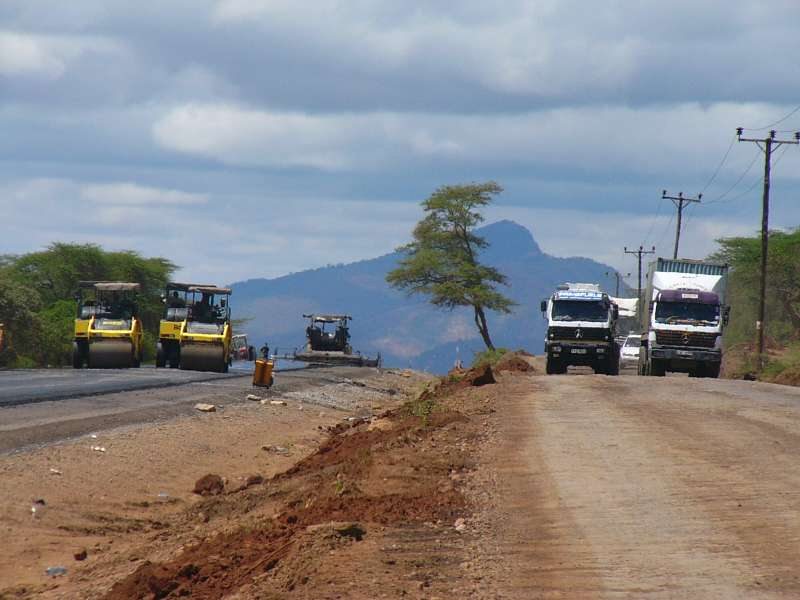 The World Bank will fund the construction of key roads linking four major towns in Western Kenya at a cost of $40.4million. Kenya National Highways Authority will oversee the implementation of the project through the Kenya Transport Sector Support Project.
Contracts for the upgrade of the key roads have already been awarded and will cover Kisumu, Kakamega, Kitale and Webuye where more than 150 kilometres of road will be tarmacked.
The roads are part of the Tanzania, Kenya Sudan Corridor roads network. The construction, which will take 24 months, will begin in October 2012. The construction will be done in three phases which are the rehabilitation of the Kisumu to Kakamega road, Kakamega to Webuye and Webuye-Kitale road. The work will include the reconstruction and widening of the existing roads and construction of service roads, access roads and market loops.
The announcement was made by KeNHA procurement officer Felix Koskei. He was speaking in Eldoret at a training workshop to contractors on tendering requirements within the construction sector. The training will be carried out countrywide. "We want to increase competition among the contractors and boost their capacity so that the funds we disburse are used for quality work resulting in a better economy for our country", said Koskei.
Koskei said the training is necessary because the country is going through reforms that will affect all sectors. Officials from the Public Procurements Oversight Authority cautioned the contractors to abide by existing regulations and avoid corruption or other malpractices. He added that those who fail to comply with the law or engage in malpractices risk being blacklisted for five years.