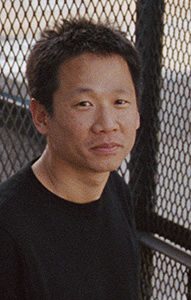 Shih-Fu Peng is the director of heneghan peng architects firm located in Dublin, Ireland which specializes in construction.
Shih-Fu Peng studied at the Cornell University graduating with a bachelor's degree in Architecture in 1989, and subsequently gained his Masters degree from Harvard in 1992.
He is a registered architect in the state of New York, a member of the American Institute of Architects, and also a member of both the institutes of British architects (RIBA) and Irish architects (RIAI).
Having worked as a senior architect on a number of cultural projects in the practice of Michael Graves, Shih-Fu subsequently joined Skidmore Owings and Merrill in 1996, where he became an Associate.
In 2000, he won an international design competition, together with Róisín Heneghan for the new Civic offices 'Aras Chill Dara' at Kildare in Ireland. The practice of Heneghan Peng was established in Dublin, and went on to have further competition successes including the world's largest architectural competition for the Grand Egyptian Museum in 2003.
Shih-Fu Peng oversees all aspects of the design in the office with a particular focus on the façade design and its integration with environmental systems. He has worked closely with façade engineers in the design of façades that vary from the Iconic stone wall of the Egyptian Museum to the systemised façade at Aras Chill Dara.
He has retained links with academic as a lecturer at MIT, Yale University, School of Architecture, Harvard University, Graduate School of Design, a studio tutor at University College Dublin and Cornell University, and also as a visiting critic to the University of Pennsylvania, Columbia University, and the AA in London.
Current Projects with heneghan.peng.architects
Shih-Fu Peng is currently handling mega projects at heneghan.peng.architects including: School of Architecture and Library, University of Greenwich London, Art Storage and Conservation Centre, Weimar Germany,National University of Ireland Maynooth, Student Housing Arabsat headquarters, Riyad KSA, Mittelrheinbruecke, Rhine valley Germany, Giant's Causeway Visitor Centre,National Gallery of Ireland Extension, Grand Museum of Egypt, Museum and Conference Centre, Custom House Landscaping Project, Central Park Bridges, London Olympics 2012, Hotel, Kilternan Co Dublin
About heneghan peng architects
It is a design partnership practising architecture, landscape and urban design. The practise was founded by Shih-Fu Peng and Róisín Heneghan in New York in 1999 and in 2001 it was relocated to Dublin, Ireland.
The company takes a multi-disciplinary approach to design and have collaborated with many leading designers and engineers on a range of projects which include larger scale urban masterplans, bridges, landscapes and buildings