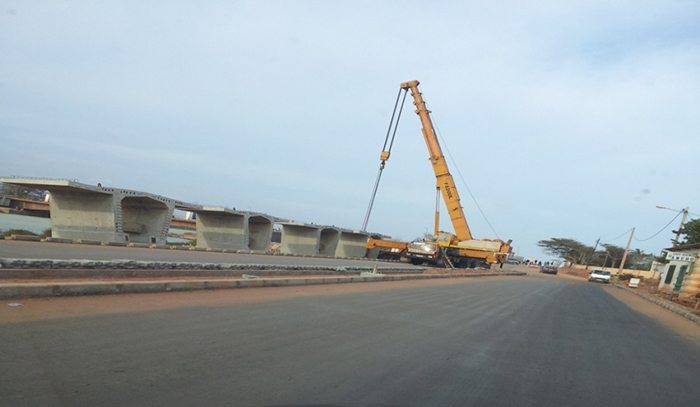 ECOWAS heads of state and government have approved US$50 million for the feasibility study and design of the six-lane Lagos-Abidjan road project. The approval was made at a meeting of ministers of works chaired by Nigerian president, Goodluck Jonathan, at the sidelines of the 22nd Ordinary Session of the Assembly of Heads of State and Government of the African Union (AU) in Addis Ababa, Ethiopia.
Speaking at the meeting, the chairman of the ministerial steering committee of the project and Nigerian Works Minister Mike Onolememen said with the fund, work would commence on the road project by the first quarter of this year. According to Onolememen, US$16 million is expected from the African Development Bank (ADB) thereby making the fund to be in excess of US$50 million.
Onolememen said they look forward to getting additional funds from development partners and multi-lateral agencies in order for the full design to be paid for adding that the project will transform the economy of the sub-region.
When completed, the road project would transverse Ghana, Benin Republic and Togo.