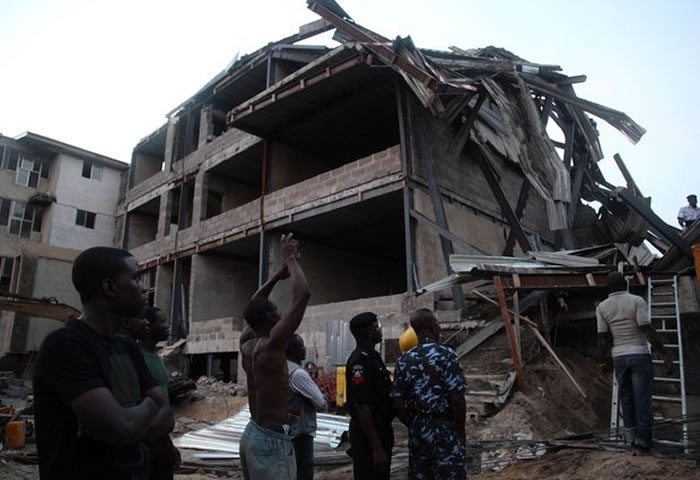 A technical committee convened by the Standards Organisation of Nigeria(SON) has begun its task of reviewing of cement standardisation in the country, with the primary objective of ensuring that only cement that guarantees safety of buildings and human lives is produced and sold in Nigeria.
Present during the opening session were the heads of the local cement manufacturers: Lafarge Cement WAPCO, Dangote Cement, UNICEM and Ibeto Cement.
The technical committee's formation is a response to the frequent cases of buildings collapsing in Nigeria in which part of the blame has been directed at the lack of clear knowledge by builders of the significance of the different cement grade. Speaking during the opening session yesterday Director General of SON, Dr. Joseph Odumobu said "SON has established that people in the country, who go to the market to purchase cement for one construction activity or the other, do not actually know what they buy from the market."
The membership of the technical committee was drawn from all sectors of the building and construction industry.