MP Lighting specializes in manufacturing specification grade architectural LED fixtures, as well as Low Voltage, Line Voltage and Multi-Circuit Track Systems. Established in 1994, MP Lighting is a Canadian owned and operated company with headquarters in Vancouver BC. Products are suited for commercial, residential, institutional, hospitality, and residential applications.
MP Lighting's Interior and Exterior product line features a wide selection of specification grade architectural fixtures in LED or Halogen light sources. Modern product designs and quality finishes including matte anodized, matte chrome, matte black, brushed nickel, and marine grade stainless steel, enhance the aesthetic appeal of each product, allowing for easy integration into landscapes and architecture. The interior and exterior product line includes: in-grade, wall mount and cabinet, spotlight, down light – surface mount & recessed, pendant, linear, wine rack and bollard.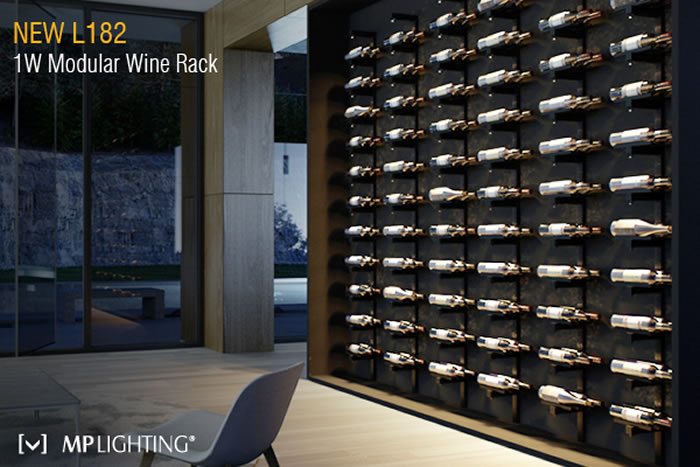 Many of MP Lighting's interior products are also compatible with cable, rail, and track systems. Available in 12V or 24V, the Systems line includes spotlights, floodlights, and decorative glass pendants. LED and Halogen fixtures can be combined on the same 12V AC Circuit, giving users more flexibility when designing interior lighting applications. Products are designed to reduce energy consumption and provide an ideal alternative to fluorescent and incandescent light sources. The following systems are available with MP Lighting products: black single rail, cable, dual circuit rail, horizontal double rail, single rail/ single rail wall flush, vertical double rail and multi-circuit track
MP Lighting sees the adoption of Zhaga standards and modules as an emerging trend in the lighting industry as more manufacturers start to integrate these standards and modules into their product designs. While some end users are still hesitant to specify LED lighting into projects due to the difficulty in servicing and upgrading luminaries, an LED module—based on Zhaga standards—will guarantee that a replacement is available as technology advances or application requirements change. The Zhaga Consortium, along with their standards, will help accelerate the adoption of LED lighting solutions in the marketplace.
Contributor:
MP Lighting