Optic Fibre Lighting is a Specialized Australian Quality Architectural Lighting Supplier who supplies only the very latest (Fibre Optic & LED) Lighting technologies.
Their Architectural LED Strip lighting range is of the highest quality, using the highest quality LED's. They have 3 variations of "Led Strip Lighting" light output to suit all applications, "Standard output SMD LED ribbon", "High output SMD LED ribbon" and "Ultra high output SMD LED ribbon" available. The unique feature about Optic's LED Strip lighting range is their European design "Architectural LED Strip lighting mounting profiles". Their Quality LED mounting profiles can create the perfect ambience for any place or space. If you are looking for a great form of LED Linear Lighting System for interior or exterior concealed applications well this is it.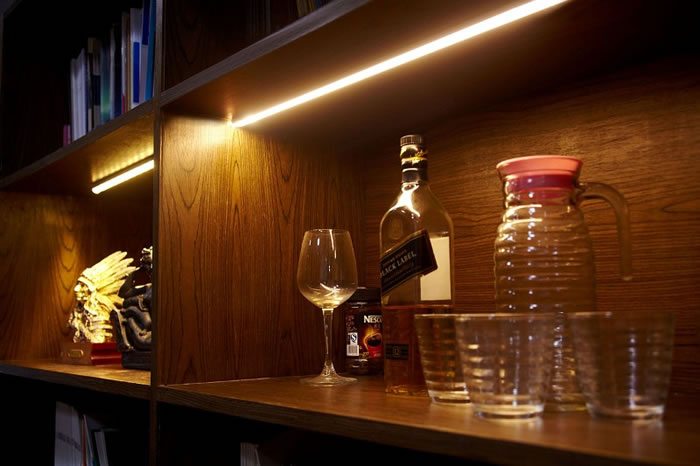 There is a great way you can provide superb lighting to those tight spaces in your commercial or residential applications, or anywhere within a building for that matter, and that is through LED strip lighting.
This is a great form of lighting for those enclosed areas in kitchens, cabinets, etc. If it has a tight space or an enclosed area, or you just need some background illumination then this form of lighting is for you. They offer superior lighting technology by LED Lighting and a wide range of quality Architectural Grade LED strip and Architectural LED Aluminium Profile. Their name suggests they are specialists when it comes to quality LED lighting and they stock a large range of linear LED products. With over 12 years of exclusive experience working specifically in the fields of Optic Fibre & LED Lighting technologies only are the reasons they are at the forefront of this latest technology and one of the Leading suppliers in the country
Allan Black from Optic Fibre says that when buying lightings, establish what type of project and product quality you are looking for and plan ahead and design your lighting at an early stage in the building process because it is very important.
Contributor
OPTIC FIBRE & LED LIGHTING SOLUTIONS PTY LTD
Allan Black