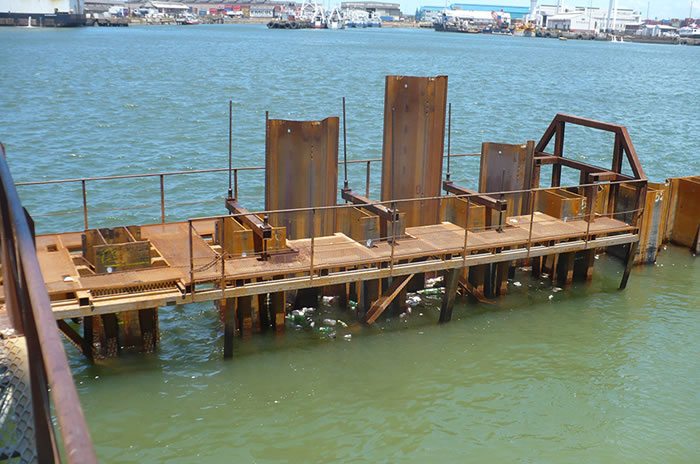 By Simon Peter
A joint venture which consists of Stefanutti Stocks and Axsys was granted a $ 72m contract for the reconstruction of the steel sheet pile quay walls at Maydon Wharf in Durban. The contract was signed by Transnet Capital Projects on behalf of Transnet National Ports Authority (TNPA).
Transnet Capital Projects as a division of Transnet National Ports Authority (TNPA) is the largest and most crucial part of the freight logistics chain that delivers goods to each and every South African. Every day Transnet delivers thousands of tons of goods around South Africa, through its pipelines and both to and from its ports. It moves that cargo on to ships for export while it unloads goods from overseas.
The project was started after a 2007 viability study, which showed that the 60-year-old steel sheet pile quays were deteriorating. This agreement also formed part of the project's second phase, with the first phase having been launched in July 2011 with the reconstruction of berth 12.
Maydon Wharf is the main break-bulk and dry-bulk handling sector in the Transnet ports system and has been developed in stages since the early twentieth century. It occupies an area of 120 ha and includes 15 berths that together are capable of handling over seven-million tons of cargo yearly.
The reconstruction and deepening of the berths is scheduled to start in May and is set to be completed by December 2016. TNPA CEO Tau Morwe mentioned that the construction had been premeditated in such a way to decrease disturbance and clogging, with only four berths to be out of commission at any one time.