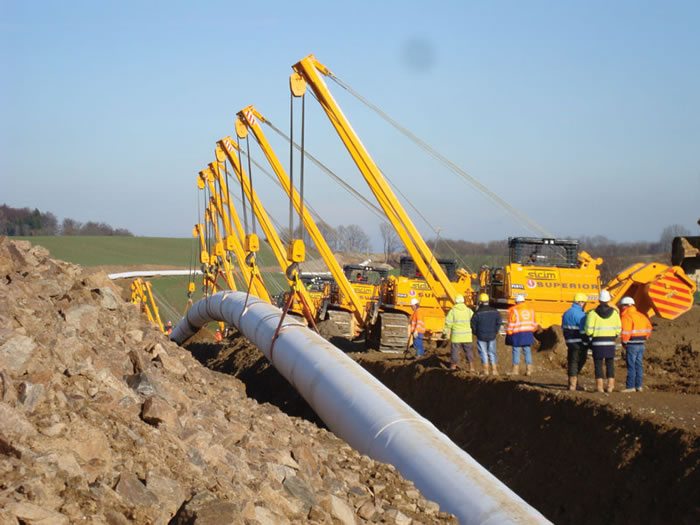 Worldwide Machinery is an American company whose focus is to provide a wide range of products and services to the civil construction, mining and pipeline sectors. Through their 6 divisions, they offer a one-stop shop solution to their clients. Worldwide Machinery was established in 1949 and specializes in buying and selling earthmoving and mining equipment. They formed a Pipeline Division in the early 1990's which has become a worldwide leader in the rental and sale of pipeline specialty and earthmoving equipment. Their SUPERIOR
Manufacturing division was founded in the mid-1990's and specializes in the manufacturing of pipeline specialty equipment and accessories. WRS, founded in 1997, focuses on the rental of larger earthmoving fleets in the western United States and more recently for large international projects. WIPS provides parts, supplies, consumables and ancillary equipment to their customer base. Worldwide Machinery has a new division, Worldwide Financial, which provides financing and logistical support to the energy, infrastructure construction, and mining industries. Their other new division, Automatic Welding Services, will provide a complete automatic welding solution to the pipeline construction industry.
Worldwide Machinery Pipeline Division, one of the largest one stop suppliers of pipeline and specialty equipment, focuses on Africa as one of their markets. They are involved in supplying pipeline and earthmoving equipment in Nigeria where they have sold many pipelayers, welder tractors, pipe benders, vacuum lifts, marsh buggy excavators, air compressors, generators, dozers, and motor graders among other construction equipment.
Adam Greenberg, Worldwide Machinery's Vice-President, advices the buyers and traders in Africa that a low price on a machine does not mean that it is the best. "There is a reason why the machine is priced low: because the supplier typically bought the machine at an auction and cannot support and justify the price. If it is too good to be true it usually is.   When you buy from a supplier you need to ask for support and records of the machine, component histories, work order histories, and undercarriage/tire reports to verify the machine was well maintained. At the end of the day the less downtime you have on your job the better. You don't want to buy the cheapest machine and then immediately spend money on it to get the machine in proper working order. As a buyer you need to beware, you get what you pay for!!!" says Adam. He also comments on the emerging trends and issues on heavy equipment; this may influence the pricing of the equipment.
He further says that Africa has not been hit yet by tier engines and emissions standards. "In other parts of the world like North America and EU there is a mandate that heavy machinery by certain dates will have to comply with strict emissions standards. Tier 4 engines are more expensive to produce and take special fuel which increases the price of heavy machinery in the long run."
Contact information:
Adam Greenberg
Worldwide Group