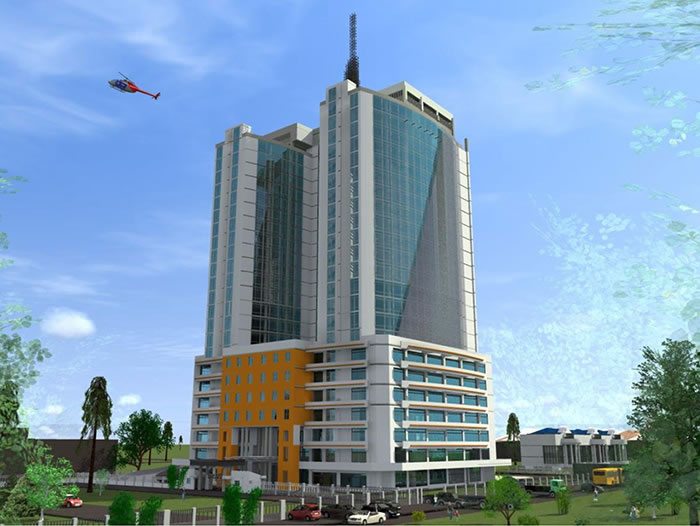 Moi University has commissioned the construction of a US$356m, 26 storey complex in Eldoret town in western Kenya. The magnificent twin-tower building is being constructed next to Imperial Bank along Uganda Road and is expected to be the tallest and biggest building in the town.
According to Moi University Pension Scheme (Mups) Trustee Chebutuk Rotich, the iconic structure will have a parking space of 600 vehicles to help curb the issue of parking in the town, it will also contain modern technology in that clients will access the building either using access cards or finger biometric readings, besides screening at the main gate, and every floor will have CCTV cameras for enhanced security. Besides every floor having self-sufficient internet connectivity, the building will have a restaurant on the 16th floor with a gym and swimming pool.
The construction of the building is being undertaken by EPCO Builders Limited under Eng Mayur R. Varsan and will be named Mups Plaza and it is expected to be complete by December next year.
Located in Eldoret, 310 kilometres northwest of Kenya's capital Nairobi, Moi University was the second public university to be established in Kenya after the University of Nairobi which is also constructing a US$26m, 22 storey complex to meet increased demand for academic and administrative facilities at the main campus.