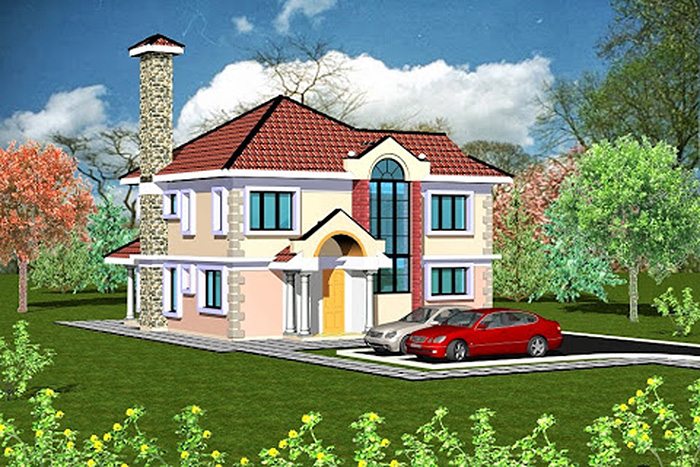 Maha Properties in bid to create "affordable luxury"
Runda is one of Nairobi's most exclusive suburbs where wealthy Kenyans and high ranking staff of international organizations live. Houses are expensively priced reaching upto US$1 million or more but the serene atmosphere and proximity to high end social amenities and other facilities are an attraction.
Houses in areas near Runda are also highly priced. But Maha Properties Limited, a local developer, has been seeking to bring down prices to manageable figures without compromising the quality of living.
The company recently embarked on a project to put up 150 housing units in the form of maisonettes in close proximity to Runda. Runda Paradise is, according to Maha Properties, "your home in paradise".
"When we started out, we wanted to avail the "up market" lifestyle for a price accessible to most Kenyans", says the management. "By partnering with Housing Finance, Shelter Afrique and ICDC, we have realized our dream."
Project Details
The project has been named Runda Paradise Estate due to its proximity to the lavish Runda estate and the family facility Paradise Lost. The site is 8km from the city centre along Kiambu Road with further access from the Eastern By-pass. Runda Paradise consists of one hundred and fifty (150) four bedroom houses, set in a gated community built on 25 acres. The maisonettes are finished with high class finishes, linked together by cabro access roads within the estate and a playground for children.
The project will be characterized by concrete block estate bays, landscaped gardens, self-contained guard house, perimeter wall as well as extra water storage facilities. The design incorporates aspects of post-modern architecture and the current trends of modern living in Nairobi.
Features
The houses cover a plinth area of 2,100 square feet(195.1m2) over two floors and consist of 4 bedroom all en-suite (each bedroom has toilet/shower), a lounge, fitted kitchen and utility laundry yard, bathroom (shower/tub and toilet) and in-built wardrobes in bedrooms
Ground Floor
This home has a large lounge with a fire place to ensure the family's warmth over cold seasons. The extra room can be used as a guest room or an office for professionals who would like to work from home.
First Floor
The first floor has 3 bedrooms all en-suite. The master bedroom is large and overlooks the two-car parking yard. The fittings are tastefully picked to ensure the homeowner experiences that homely feeling.
PROJECT TEAM
Client: Maha Properties Ltd
Architects: Archi Consult
Project Managers: Amazon Consultants Ltd
Mechanical and Electrical Engineers: Corporate Facilities
Civil & Structural Engineers: Engplan Consulting Engineers
Quantity Surveyor: Karkan Partnership
Main contractor: Nanchang Foreign Engineering Company
Plumbing subcontractor: Josswa Plumbers
Electrical subcontractor: Jupiter Electricals
Financial consultant: Rock Asset Management