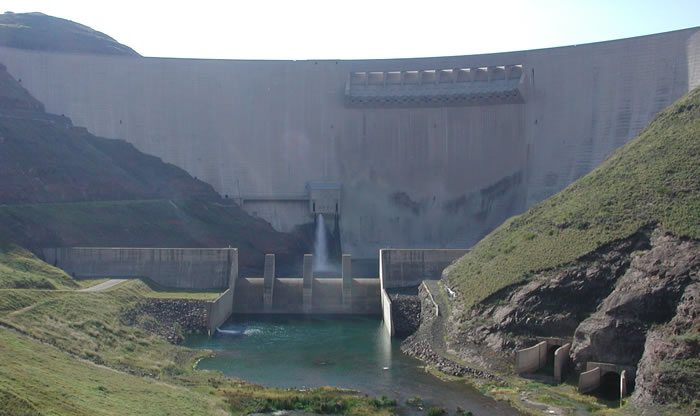 Phase II of the Lesotho Highlands Water Project (LHWP) which is estimated to cost US$1.06bn is set to be completed by mid 2023.This is according to the Lesotho Highlands Development Authority. The phase will entail construction of the Polihali Dam, a tunnel and several developments.
According to Mark Matchett the Executive Manager of Phase II project, the procurement process of the project will run for a concentrated six to nine months time frame on which the authority hopes to have procured most of the contracts on design. By mid 2015 construction contracts should have been set in place.
Matchett added that the dam and tunnel designs would begin in the first quarter or second quarter of the coming year while the actual construction process will kick off in either the third or fourth quarter of 2015. Sufficient rainfall would enable minimal operating level by 2022.
He also noted that projects such as environmental studies, resettlement, mitigation plans and compensation had already begun and will be completed in late October or early November 2014. 2500 workers would help in the whole process and a township with existing lodges would be developed to cater for the accommodation of these workers.
Tente Tente, the divisional manager of the Phase II project, said an anti-corruption policy was in place to ensure that no underhanded tactics were practiced throughout the tendering process.
The Lesotho Highlands Project is a joint program between Lesotho and South Africa.