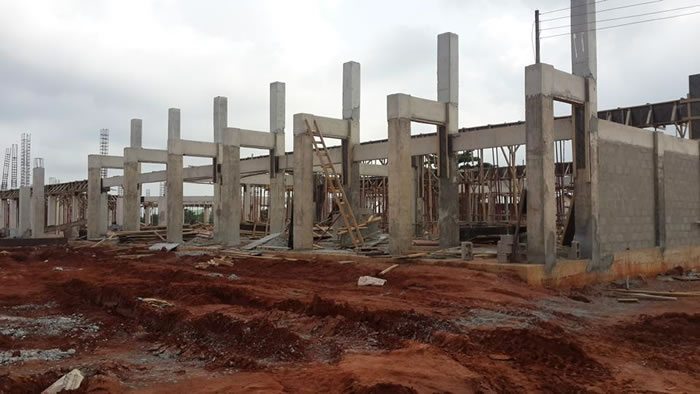 Construction works have commenced on the Second River Niger Bridge in Anambra, Nigeria. This is according to the Chairman of Julius Berger construction firm Nurudeen Imam.
Speaking in Abuja during the company's 44th Annual General Meeting, Imam said the company successfully entered the Public Private Partnership (PPP) market and was selected as preferred bidder for the second River Niger Bridge project.
The chairman stated that the firm also commissioned the Lekki-Ikoyi (Admiralty-Alexander) Link Bridge, West Africa's first cable bridge. He said the construction firm also completed works on some other major and impressive projects. He identified the projects as Procter and Gamble Baby Care Expansion Facility; the Central Bank of Nigeria branch office in Lagos; the Bonny River Terminal Airstrip and the Lagos Oando Jetty.
"We have also completed the Uyo-Abak road and several phases of the Uyo Government House as a direct result of our positive performance and partnership. The lifespan of these projects continue to be prolonged through award of extensions", he said.
Imam told the shareholders that the company was diversifying and delving into other business areas as a deliberate policy objective.
"In this respect, project identification and prospective business potentials in the power, oil and gas as well as the private sector, are currently under due diligence" , he said.
Imam said that in 2013, the company continued to nurture the development of the Julius Berger group of companies as a means of supporting provision of integrated construction solutions. He revealed that Prime Tech Design and Engineering and Julius Berger Medical Services, both in initial years of existence, have made progress in their structural and recruitment processes.
For 2013, the group's turnover rose by 5.5 %, reflecting the financial and strategic progress of Julius Berger and its subsidiaries. Further, Julius Berger declared an impressive 31.4 % increase in Profit Before Tax (PBT) in 2013. Amongst other achievements, the successful renewal of the International Organisation for Standardisation (ISO) certification was mentioned, reflecting Julius Berger's continuously improving quality standards. Also highlighted were awards given to Julius Berger, including Golden Award for Proficiency in partnership awarded by The Nigerian Society of Engineers.
Julius Berger Nigeria Plc is a Nigerian company offering integrated construction solutions. The company has been operating in Nigeria since 1965 and its scope covers all areas of construction.