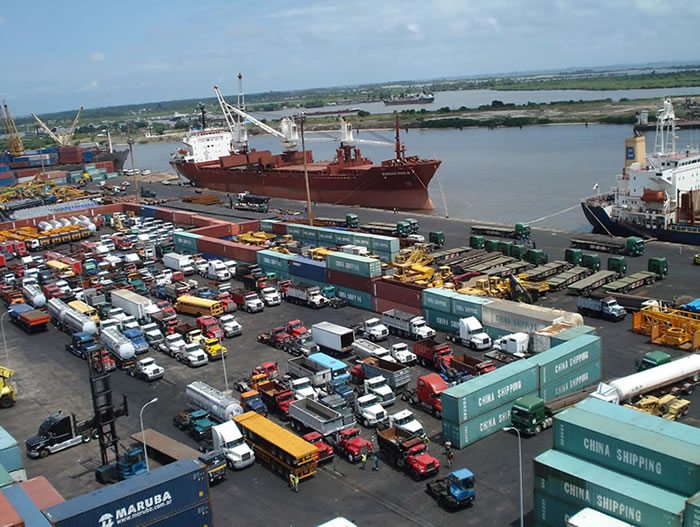 The Nigerian government have approved the dredging of five sea ports channels in the country to enable them accommodate bigger vessels. The five sea ports include Calabar, Lekki and Badagry, Ege, Olokola and Ibaka.
Minister of Transport Senator Idris Umar disclosed this during the inaugural ceremony to mark the arrival of one of Maersk Line biggest vessels, which berthed recently in Onne Port. He noted that when completed, they will accommodate all kinds of vessels and thus make the nation the transport hub for large ship consignment in sub-Saharan Africa.
Managing Director of Maersk Line, Mr. Jan Thorhauge said the company initially transported 2,500 containers to Onne port because the Bonny channel was shallow. He said the increase in volume of containers would reduce the time spent in importing goods from China and increase the trade volume between Nigeria and the Asian giant. Nigeria currently imports about 50 percent of its goods from China.
Umar said the nation is in the right direction to becoming the transport and economic hub of West Africa and Central Africa. He explained that with the large shipment of goods to the port, the cost of importation and goods will reduce drastically, maintaining that the vessels from local ports around the region and from neighbouring countries will now use Lagos and Onne as trans-shipment ports.
He added that the federal government through a public private partnership (PPP) has also embarked on the dredging of the Bonny channel to enable large ships berth at the port. While stressing that the Onne port would henceforth receive ships from Europe and Asia, Umar reiterated government's commitment to reposition the maritime sector for the socio economic development of the nation.
Similar Posts: