Gone are the days when economies solely depended on human potential, animal strength and the yields of the land. In this day and age, electricity has become an indispensable component of any conceivable economic growth. Building power infrastructure, however, is no mean feat, and can take several years to complete. In such cases, temporary power providers come into the picture for a viable solution.
Altaaqa Global CAT Rental Power is a subsidiary of Zahid Group and based in Jebel Ali, Dubai, UAE, but has branches in Johannesburg, South Africa, and Kenya, and works with over 1,700 Caterpillar dealers around the world.
Altaaqa Global has been selected by Caterpillar Inc. to deliver multi-megawatt turnkey temporary power solutions worldwide. The company wishes to exploit emerging markets in Sub-Sahara Africa, Central Asia, the Indian Subcontinent, Latin America, South East Asia, the Middle East, and North Africa.
The company has successfully installed many generators in Aden, Yemen and in Oman. The company's diesel generators, according to Jerome Sanchez, in charge of the organization's Content and Communications, can be installed in mining sites and industrial facilities in far-reaching areas of Africa. They supply power through their temporary independent power plants (IPP's).
The generators "feature a state-of-the-art technology that allows them to be directly hooked to the grid, without the need for a substation" and can switch from standby mode to base mode or to grid mode within seconds, according to Jerome.
Diesel-powered generators: A close look
Altaaqa Global's temporary power plants powered by a four-stroke-cycle Cat 3516B turbocharged, after-cooled diesel engine technology, is widely regarded as the standard for reliability, flexibility, fuel-efficiency and durability. Optimal and economical solutions are realized for single unit stand-alone operations, island mode paralleling and load sharing with other power modules, or single unit-to-utility mode paralleling for base load control.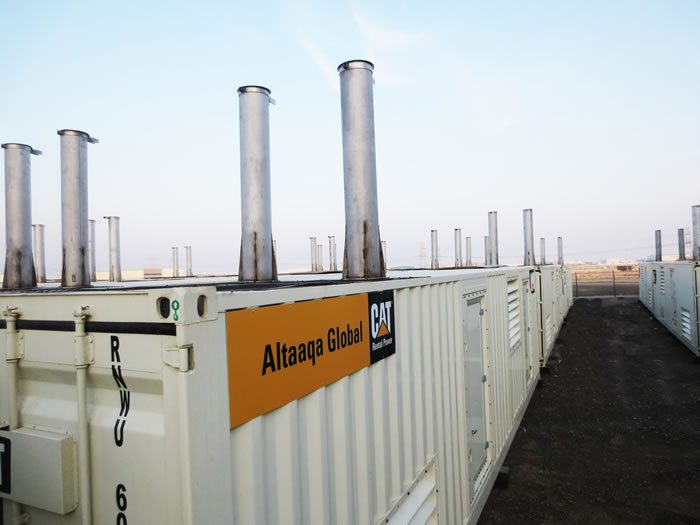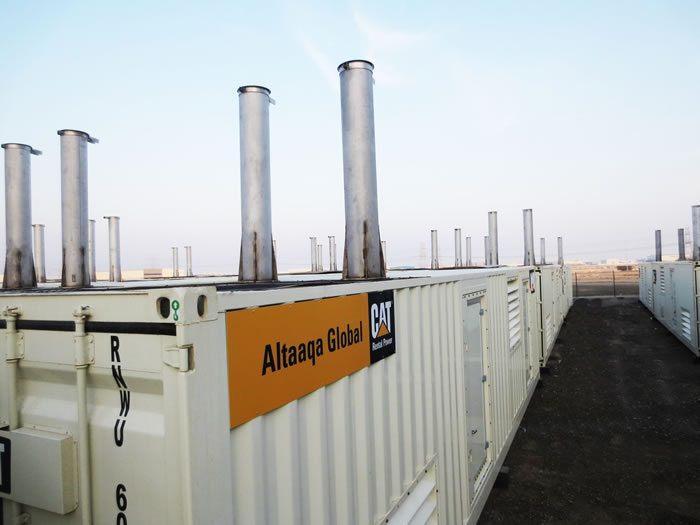 Altaaqa Global's manufacturing facility is ISO 9001:2000-compliant and production-tested generator sets and components meet or exceed industrial specifications.
Contributors,
Robert Bagatsing,
Marketing Manager, Altaaqa Global
Jerome Sanchez
Content and Communications
Hendrick Mtemeri,
Regional Director, Altaaqa Global – Sub-Saharan Operations
Territory Managers, Altaaqa Global
Paul Heyns – Southern Africa
Oduor Omolo – East Africa
www.altaaqaglobal.com
[email protected]
[email protected]
[email protected]
Zahid Group:www.zahid.com