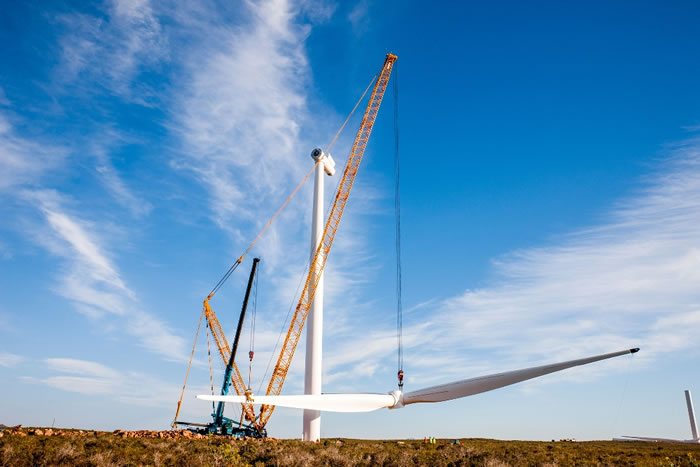 Inauguration of Jeffrey's Bay wind farm, which is located between Jeffreys Bay and Humansdorp towns in South Africa, took place recently, making it one of Africa's biggest wind farms.
The 138 MW wind farm was built by Globeleq, a British company, and is bigger than Ashegoda in Ethiopia, which is 120MW.
Jeffrey's wind farm cost US $0.28bn and has sixty 80 meter high turbines and spreads over in 3700 hectares of land. It will help supply clean renewable energy to over 100 000 homes annually. This will help cut down on the annual production of 420 000 tons of carbon monoxide in the country.
According to Globeleq, over 700 people worked on the wind farm during the whole construction process, and 45 per cent of these individuals came from the local community.
In May, Globeleq and other international partners unveiled the De Aaar and Droogfontein, which has a production capacity of up to 1000MW and both are in the Northern Cape South Africa. The CEO of Globeleq Mikael Karlsson noted that the project was completed due to the corporation of the government of South Africa, Eskom and other private investors, developers and suppliers with a lot of help from the local community.
Globeleq Power Company also noted that operational revenues from Jeffrey's will be reinvested in the local community. The revenue will be used for socio-economic programmes and enterprise development.
Other shareholders in the consortium include Ireland-based Mainstream Renewable Power, South Africa's Enzani Technologies and Usizo Engineering, Thebe Investment Corporation and local trusts.
Operation and commercial aspects of the firm will be managed by Globeleq through its South African Subsidiary.