Beverage and food production industries rely on water of highest quality, and the intended purpose of the water determines the treatment procedure. In beverage and food production, economical use of raw water is becoming a key factor. At the end of the day, we all expect high hygienic standards, greatest filtration standards, gentle treatment of resources to save water and flexibility in system configuration in the future.
Hydronomic water treatment systems from Krones feature the hydronomic MF (Filtration), Hydronomic UF (Ultra Filtration) and Hydronomic RO (Reverse Osmosis) technologies.
The Hydronomic MF media filtration consists of different types of filter aids for the filtration or adsorption of various types of components e.g. dirt, flavours, odours, iron, manganese, fluoride, uranium, organics, chlorine, arsenic, etc. The Hydronomic UF (Ultra Filtration) feature membrane technology in the form of ultrafiltration and microfiltration with hollow fibre filtration in IN/OUT operation. The Hydronomic RO (Reverse Osmosis) feature membrane technology in the form of reverse osmosis and nanofiltration for desalination with tangential inflow onto a wound membrane module.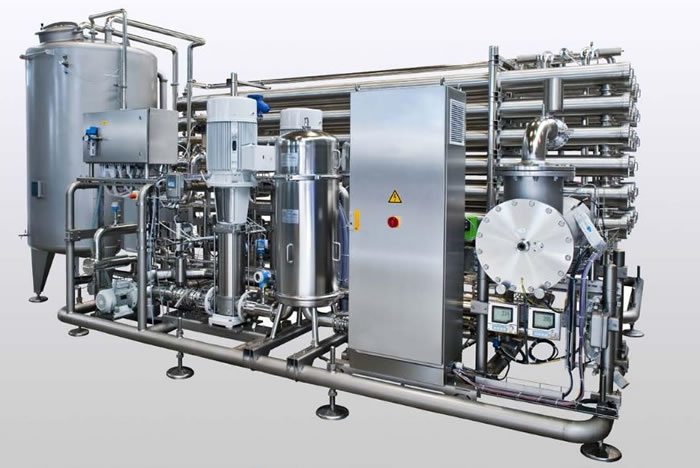 The company systems also consist of tailor-made controllability and flexible control of quantities. The systems are also long-lasting in design and of high quality. They are also designed with a possibility of hot-water sanitation, iPanel touch screens that help in trend analysis and malfunction diagnosis, ability to connect to Line Management Systems LMS, and can work with Botec F1, WINCC and many other visualization systems in the market today.
Some of the modules available include the Hydronomic RO that will achieve a <3% residual content desalination; KRONES Hydronomic UF that can remove particles of up to 0.02 μm size via filtration and KRONES Hydronomic MF.
The company also offers IT solutions, Life Cycle service; enviro programme for sustainability of its products; Krones service line; and training through the KRONES academy. Krones is based in Germany but sells products in Africa, Europe, USA and Australia. According to Silvia, the public relations manager at Krones, the company provides the machinery to African countries with beverage companies.
Contributor,
Silvia Puckl
Public Relations Manager
Corporate Communications
[email protected]
www.krones.com