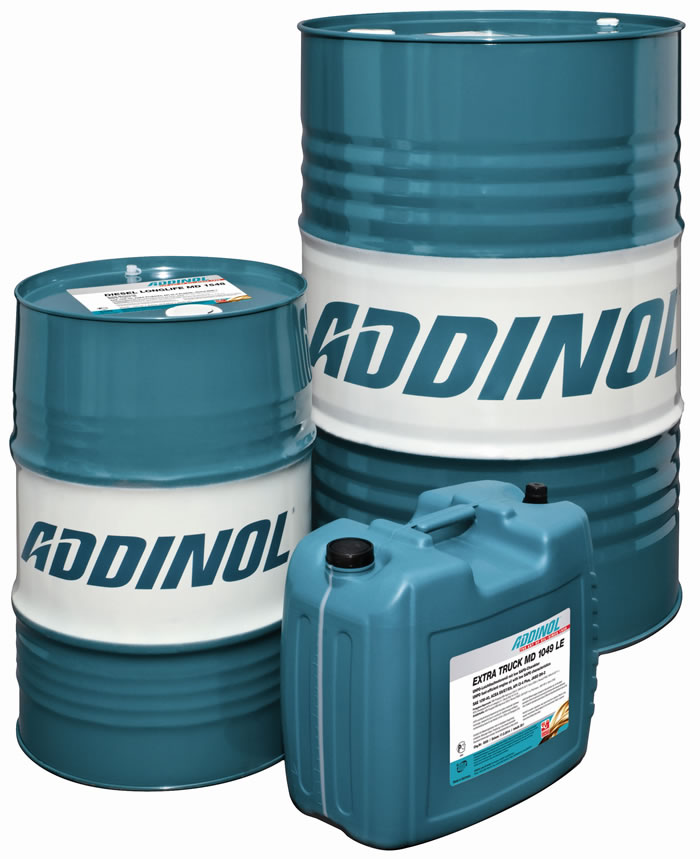 The ADDINOL Lube Oil GmbH develops and produces modern high-performance lubricants for highest requirements in the automotive and industrial sector. Founded back in 1936 the former Mineralölwerk Lützkendorf soon became one of Germany's largest refineries for the production of fuel and lubricants.
In 2000 the ADDINOL Lube Oil GmbH moved its headquarters to Leuna/Saxony-Anhalt. Today, development and production are carried out at the chemical site according to the latest standards. ADDINOL is one of the few companies in the German mineral oil industry acting independently of any large business group and has distributor partners on all continents in more than 90 countries. Nearly 50 % of production is being exported by now.
The product range includes more than 600 high-performance lubricants such as engine oils for motor vehicles, a broad range of oils and greases for industry and special products for demanding applications at the cutting edge of technology.
In their role as design elements reflecting the most recent state-of-the art the lubricants of ADDINOL reveal their full performance in symbiosis with engines, drives, chains, bearings and hydraulic systems. Many of their lubricants achieve significantly longer drain intervals compared to conventional products, optimize energy efficiency and increase the service life of the components lubricated. ADDINOL provides intelligent solutions which guarantee optimum lubrication and ensure responsibility towards the environment at the same time.
Construction industry and building materials industry are the main industrial branches nearly everywhere. Also in growth regions they are gaining more and more importance. The production of construction materials and the everyday use at construction sites for erecting buildings, streets, bridges or tunnels call for machines' and plants' top performances and absolute reliability. However, building machinery works under extreme conditions. Dust and other environmental influences cause building machinery a lot of trouble. In order to master these daily challenges perfectly it needs a strong partner.
ADDINOL high-performance lubricants have proved very worthwhile in construction industry since many years. Whether mould release oils in the production of concrete or hydraulic and heat transfer oils, lubricating greases or engine and transmission oils – ADDINOL has the optimal product for each application.
Thanks to ADDINOL building machinery works reliably and with its whole performance – everywhere and in every climate, even at crisp cold or in the humid heat of the tropics. German Quality made by ADDINOL.
ADDINOL has distribution partners in Botswana, Zimbabwe, Zambia, the Democratic Republic of Congo, and Cameroon and in the Northern countries of Africa. They are currently interested in finding new distribution partners who place the same value on quality and service and share their passion for lubricants.
Contacts;
ADDINOL Lube Oil GmbH
[email protected]
www.addinol.de
Contact for press: Jana Dudda,
[email protected]