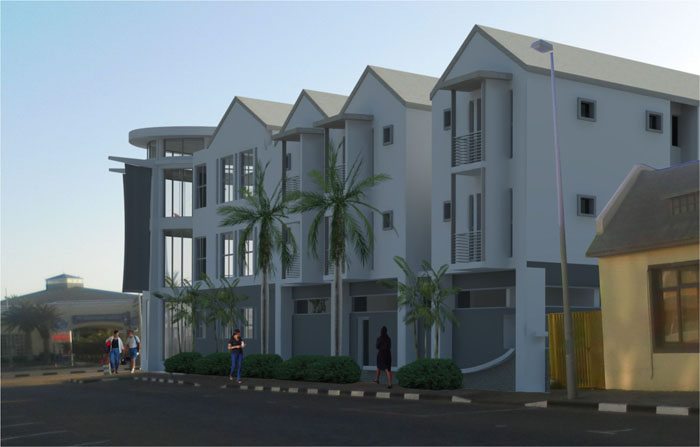 Namibia's leading company, Gondwana Collection, will be opening its largest hotel in Swakopmund in 2015.
The Hotel will cost U$4.5 million and will be constructed at the corner of Theo-Ben Gurirab Avenue and Nathaniel Maxuilili Street.
According to Gondwana's operations Director, Alain Noirfalise, the hotel will have 54 double rooms. The envisioned, he said, is a well planned hotel complex that will be bright and spacious.
Besides, the new Gondwana Collection hotel expected to be fresh and trendy and perfectly fitting the urban image of the coastal town.
According to the hotel Architect, Sven-Erik Staby, the plan provides for plenty of green space and parking.
The new Gondwana Collection hotel project will be funded by Development Bank of Namibia. The bank has been eyeing in venturing in tourism, as one of the sectors where they expect to make an impact, as noted in its five year strategic plan up to 2018.