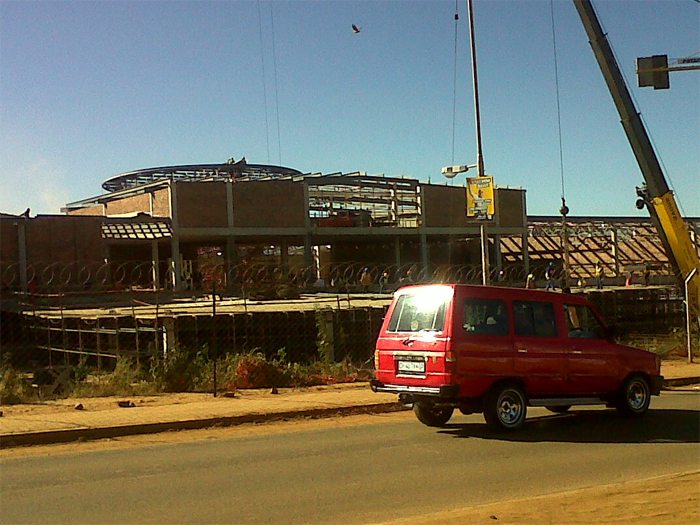 Opening of the USD $35.68m new Eyethu Orange Farm mall will take place in October 28th. Work on the regional mall commenced in 2013 with Flanagan & Gerard and Stretford Land Developments being the main contractors chosen to work on the 27,000m2 mall.
The Eyethu Orange Farm mall will raise the bar on retail estate developments in South Arica and its strategic location will enable it serve locals of Orange Farm community, Evaton and other shoppers from the Sebekong Region boosting the economy of the region.
Some of the investors in this project include the two main contractors, Trust funds from Orange Farm Kitty and Dipula Income Fund.
The regional mall will also have a Day care center for Afrika Tikkun and house local radio station Theta FM.
According to the CEO of Dipula Income Fund, his company acquired the first phase of the mall approximately 5,700m2 with tenants such as Boxer Supercity and Cashbuild. In addition, they plan to build a KFC drive in the same phase.
Eyethu Orange Farm Mall has two levels and will host an array of local and national tenants. This will include restaurants, retail shops for clothing and household goods and services.
The Orange Farm Taxi Association will also have premises in the building after being relocated to pave way for construction of the mall. In addition, the Eyethu Orange Farm Mall is linked to Stretford Station.