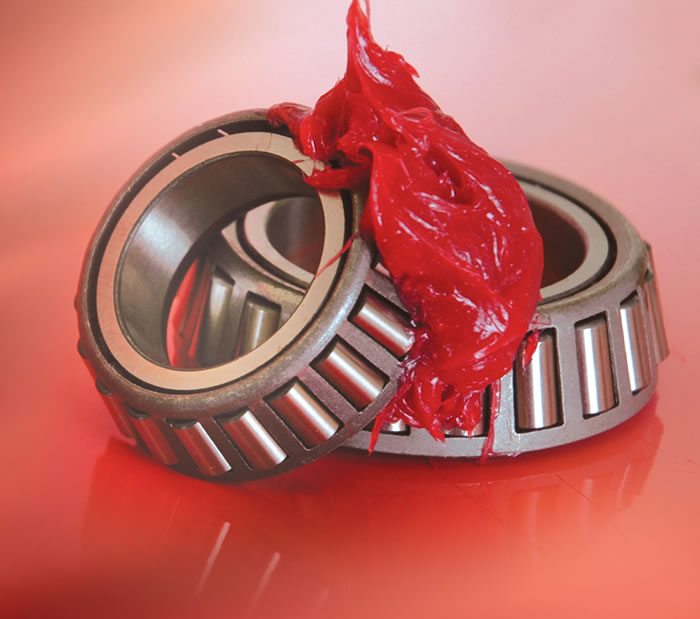 The world of lubrication is one of diversity: Each machine, application and set of operating conditions demands a particular combination of machinery lubricants and functions. These demands create the need for a broad spectrum of lubricant formulations. According to Ruchi of Dana Lubricants in Dubai, increasing automobile demand is fuelling the demand for lubricants. "Lately, we have been noticing a steep increase in the use of synthetic based oil for increasing the life of vehicles. There is also an increase in the use of high quality gear oil, grease, transmission fluid, 4t engine oil," she adds.
In Africa machinery lubricants are subjected to greater extremes in operating speeds along with wider temperature ranges. This increases the need for machinery Lubricants which can provide long life protection against friction, wear, rust and corrosion. Keeping pace with this technological progress manufacturers succeed where conventional products fail. The result is a full line of products that increase productivity, decrease downtime and extend the life of machinery while providing cost-effective and trouble free maintenance.
The market constitutes big fleet owners as well as single equipment owners especially from the rental fraternity. Engine lubricants essentially help in reducing friction in engine parts, keep the machinery protected from wear and tear, thus cutting failure and downtime of machinery at job sites.
Every maintenance engineer in the continent wants a certain lubricant for a specific job for a piece of machinery's vital components and moving parts. The lubricant must reduce friction as well as protect against acids, deposits, water contamination and wear in a range of harsh operating conditions. According to Derk Jan van der Veen marketing manager Rewitec Company based in the central Hesse town of Lahnau any engine has metal friction and by adding an appropriate lubricant you can reduce the friction, reduce wear and by that save money.
He also adds that since the future is all about environment and cost saving, both should be addressed by the available products in the market.
Also Read: Why turn to synthetic oils for your engine lubrication?
Angus Macdonald, Vice President at LE International Ltd mentions that, there are profitable opportunities available in Africa for companies interested in investing in high performance lubricants. Substantial savings can be achieved by significantly reducing maintenance and operating costs by reducing wear, lubricant and energy consumption.
For example, energy savings of between 5-10% are possible by converting equipment to a superior lubricant. By extending lubrication intervals and equipment life, as well as significantly reducing wear, energy requirements, downtime and maintenance costs, the initial cost of LE lubricants is recovered many times over.
Engine oil being the blood of your construction equipment fleet, long hours and heavy loads take toll on the bearings and other moving parts in your diesel engines. It pays to use the most dependable, highest quality oils, lubricants and coolants to keep your construction equipment working. Therefore, according to Jim Girard of Lubriplate from Newark NJ, in the US, it is highly advisable to purchase lubricants that comply with the Original Equipment Manufacturer's (OEM) generic lubricant specifications.
"Machinery Lubricants thickened with either aluminum complex or lithium complex and manufactured with heavy base fluids are the most popular products for heavy duty construction equipment. For example, LUBRIPLATE No. 1444 grease is aluminum complex grease with a heavy base fluid and it also contains additive to make it very adhesive. This grease seals out dirt, rocks and other airborne contaminants hence preventing bearing failures," he adds.
Emerging trends of machinery lubricants

According to Graco Sales Manager representing Africa, Hendrik Papenfus, there is a drive from manual lubrication to auto lubricated systems which ensure constant productivity from the mining equipment and trucks. "This is because manual lubrication is time consuming and also unreliable and only the bearings which are easily accessible are lubricated. Also, only a certain part of the bearings are also lubricated when lubricated manually compared to constant lubrication from a auto lube system which constant lubricate the bearing and pin ensuring proper lubrication," he adds.
Moreover, Mr. Robert Chaban of Sentinel Synthetic Corp from the US mentions that, 2nd generation of synthetic lubricants are gaining popularity around the world hence an increase in demand.
Contact our contributors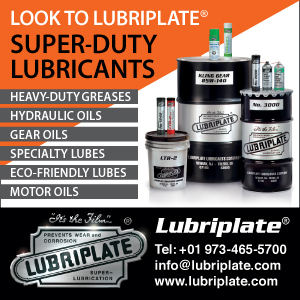 USA
USA
UAE