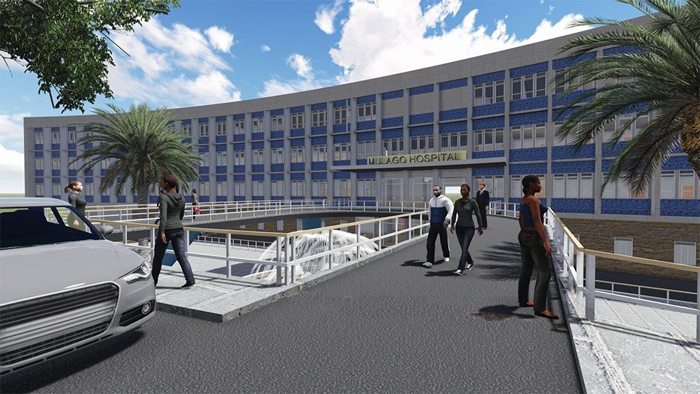 Mulago Referral Hospital in Kampala, Uganda is set for a major upgrade starting next month, after the African Development Bank gave out a US$ 50m loan for this purpose.
As part of the upgrade, a new women's hospital is being constructed within Mulago hospital to handle most female issues to ease congestion currently being experienced at the female wing at Mulago hospital. The new hospital is being constructed at US$ 33m loan from the Islamic Development Bank.
The hospital is also going to have a new intensive care unit (ICU), a children's ward and the current wards will be partitioned into cubicles and water fountains will also be added around the hospital, as part of the renovation works. The hospital is also going to procure medical equipment, which will include CT and MRI scans and the renovation of theaters halls. The current bed capacity at the ICU ward will be increased to 40 up from 12.
Mulago hospital serves as a National Referral Hospital for the entire country and a general hospital as well as Health Center IV, III for the Kampala metropolitan. The renovation is welcome, considering that most Ugandans prefer travelling to the neighbouring countries to seek healthcare services. Most prefer Moi Teaching and Referral Hospital; Kenya's second largest referral hospital, which is nearer Western Uganda, while those who are financially able visit the Nairobi Hospital, The Aga Khan University Hospital  and Kenyatta National Hospital which are in Kenya.
Renovation works at the Mulago Referral Hospital are expected to be complete by next year, and the President of Uganda, Yoweri Museveni is to commission the project this month.