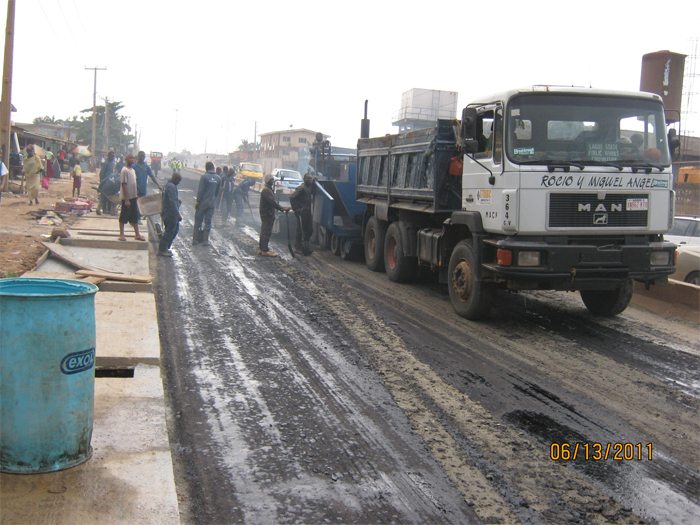 The Federal Government of Nigeria is planning to relinquish road construction projects to the private sector in 2019. This means that the private sector will undertake these projects and fund them. This is according to the Minister of Information, Mr. Labaran Maku, who indicated this during a Ministerial press briefing in Abuja, organised by his ministry on behalf of the Federal Ministry of Works.
The Federal Government released a briefing claiming to have spent US$10.8bn on 184 ongoing road construction projects across six geo-political zones of the country. According to the Minister of Works, Arc Mike Onolememen, who presented his score-card, explaining that by 2019, the construction and maintenance of roads, will principally be handled by the private sector.
This comes at a time when major countries in the world, even many in Africa, with well-built economic power like Nigeria are not looking upon the government for road construction; instead, they are turning to private sector that attract billions of dollars for road constructions. Many governments already prefer Public Private Partnerships.
The new reform will help create the Federal Highway Authority, the PPP, and these will be applied in the construction of the second Niger bridge and Lagos- Ibadan expressway) in the next 3-5years. Funds for these projects will be provided by the private sector.
In 2013, the Federal Government undertook road construction projects that covered a total passage of 6,500km. According to the updates, the government is undertaking projects in the North central, North East and North West – a total of 65 road construction projects – covering  a total of 3,461.68km, with a an estimated cost of US$4.9bn.
In the South East, South South and South West, a total of 109 road construction projects of 3,063.60km, costing US$4.7bn are being undertaken. Based on the aggressive road construction and rehabilitation drive of the present administration, 25,000km of the 35,000km of federal roads are now in good and motorable condition.