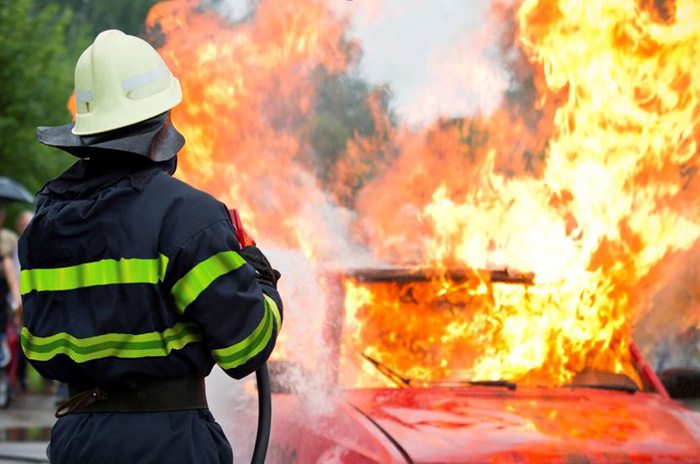 ORAFOL have introduced a completely new fully compliant tape for fire garments.  This tape is a highly engineered reflective tape using microprismatic technology.  The new Reflexite® FTP 2100 is a distinctive lime green colour which is more fashionable than the current grey glass bead tapes on the market.  Not only does it look better, but it reflects better too, with edge to edge reflectivity.
Fire-fighters work in challenging and hazardous circumstances and so must remain visible and identifiable at all times.  The smooth sealed surface of FTP 2100 can be easily wiped clean and has superior abrasion resistance, which ensures that the reflective elements work under all fire scene conditions.  FTP 2100 comes fully approved to EN 469:2005, ISO 14116:2008 and EN ISO 20471:2013.
The new tape is available in roll widths of 50 mm and 75 mm and lengths of 100m.