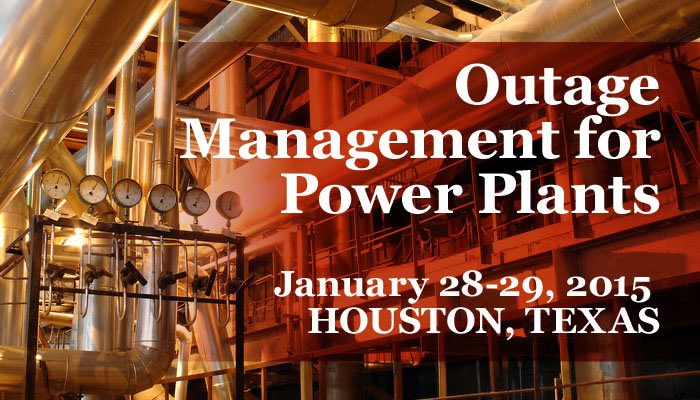 Name: Francesco Toscano
Phone: +1 312 582 4273
Contact: [email protected]
Title:           Outage Management for Power Plants
Date:                    28-29 January, 2015
Location:              Houston, Texas
Website:               http://energy.americanleaders.com/outage-management-power-plants-forum
Event Focus:
Outage maintenance is an important part of power plant operations, requiring significant plant budget and resources. As the average cycle time to run an outage continues to lengthen, those responsible for preplanning outages feel the pressure to maximize scheduling efforts while at the same time minimizing margin of error. With plant operators trying to run cost-effective and efficient operations without sacrificing operational excellence, it is important that outages are skillfully planned and executed close to perfection. Attend this meeting to hear the latest strategies for lessening the impact of delays and obstacles during execution to determine an enhanced strategy for consecutively reaching on-time completion.
Advanced Features:
• Planning for obsolescence, managing equipment life-cycle
• Integrating a clearly defined work scope into your outage preparation timeline
• Smart tactics for addressing aging workforce and changing workforce culture
Speakers:
Jeff Poloni | PacifiCorp Energy – Hunter Plant
Planning Manager and Overhaul Coordinator
Dirk Wilkins | Westar Energy
Coordinator, Safety & Training
Chad Jones | First Energy
Manager, Outage Support
…and many more!
Who should attend:
Power Plants Operators, Managers, and Organizational Leaders who are responsible in:
• Plant Management • Outage Management • Overhaul Management • Coordination/Support • Maintenance/Reliability • Planning/Scheduling • Health and Safety •Contractor Management