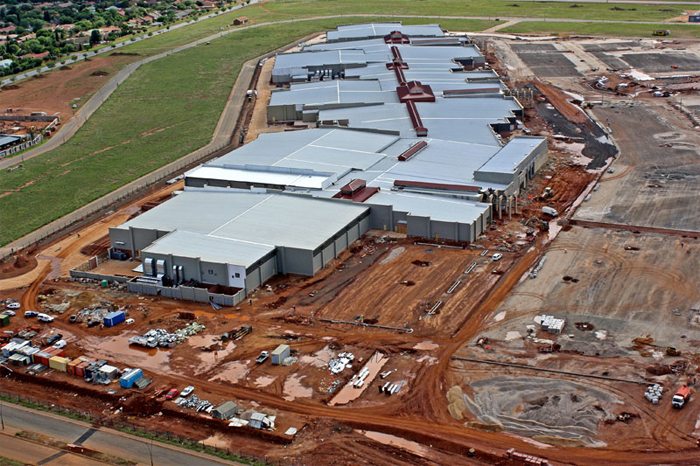 Construction works at the US$ 18.0m second phase expansion of Middelburg Mall, which were undertaken to hel the mall open on 16 October 2014, will enhance shoppers' retail variety and create 400 new jobs for the local community in the retails.
The mall is located just off the N4 highway and easily accessible from the Samora Machel Avenue (formally Fontein Street) off-ramp and Tswelopele Street intersection.
12,000sqm of prime retail space were added during the extension Phase II of the Middelburg Mall. The latter is one of Mpumalanga's leading shopping destinations. Extension at the mall has helped create some additional space for more leading retailers in South Africa, as well as opens before festive shopping in the country.
Already, approximately 400 locals have been offered employment. Some other 390 were also employed in the construction works through local contractors.
Among the leading retailers to be housed in the Middelburg Mall following Phase two construction include Dis-Chem, Mr Price Sport and a popular Australian retail brand Cotton On.
Already, Middelburg Mall boosts of housing leading brands such as Woolworths, Edgars, Game, Pick n Pay and Checkers and food and banking options.
Middelburg Mall is owned by Flanagan & Gerard Property Investments and the Moolman Group.
South Africa's other newly constructed, under construction or planned malls include the Ballito Junction mall, Cradlestone Mall, Matlosana Mall, and Springs Mall among others.