LINTEC GmbH & Co. KG, Germany, is a manufacturer of Asphalt and Concrete Batching Plants and related equipment at highest quality level in 100 % ISO sea containers. Their modular construction permits an easy and economic transport to the job site and a fast plant set-up. This is not only ideal for stationary use but also for project business when the plant needs to be relocated from one job site to the next one.
Several advantages are provided for the customers by consequently using the ISO container construction method: Significant transport cost reductions in comparison to conventional (non-containerized) plants, without extensive concrete foundations in case of standard configurations, quick assembly and disassembly times by modular construction and complete test erection and the opportunity for a final acceptance by the customer at the production facility before transport.
LINTEC offers tailor-made solutions meeting the specific project requirements. Capacities of the LINTEC Concrete Batching Plant range: CC 1500 B – 60 m³/h | CC 2000 B – 90 m³/h | CC 3000 B – 120 m³/h | CC 3000 D – 240 m³/h.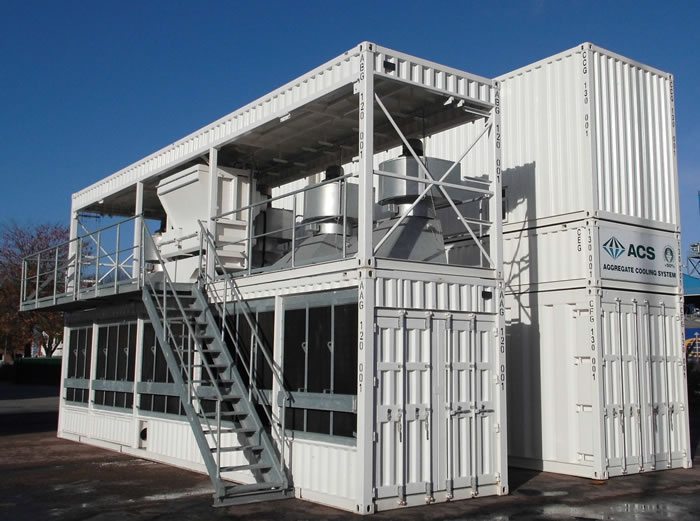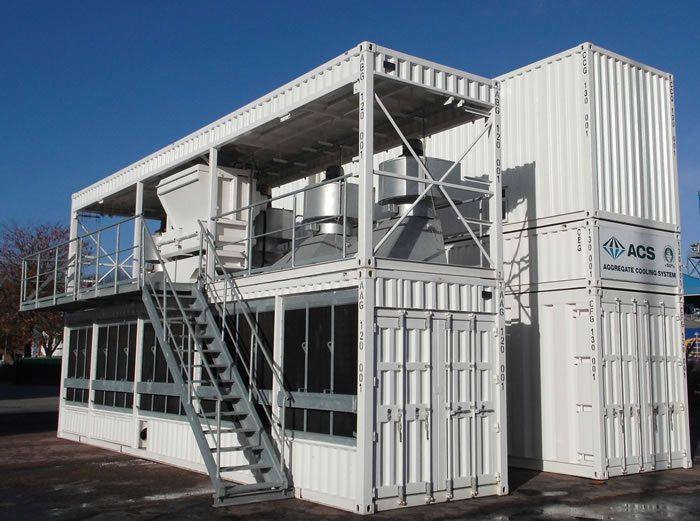 Especially for hot climates the innovative LINTEC Aggregate Cooling System for concrete "ACS" was developed. The cooling of concrete is usually achieved by the addition of ice. Obviously the ice production in hot climates is the most expensive method of concrete cooling. ACS is an intelligent, efficient and energy saving alternative using a patented technology cooling all aggregates directly by evaporation. Pre-cooled water and a fan system are used to cool the fine sand as well as the bigger aggregates. The aggregate cooling system ACS reduces the operating costs by 50 % in comparison to ice cooling systems.
LINTEC's Asphalt Mixing Plants can be found in several African countries.
Contacts;
LINTEC GmbH & Co. KG
Jan Czojor