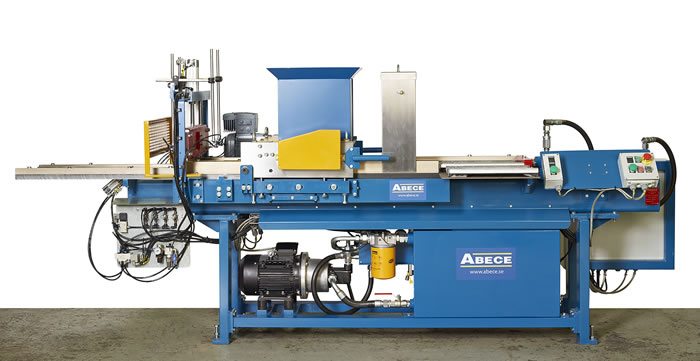 ABECE has 60 years of experience as solution provider of machinery and complete plants for the Concrete Roof Tile Industry. Their excellent customer relations, successful deliveries and installations are based on trust and long-term business relation philosophy, where they always support the customer in best possible way and thus giving their customer an outstanding start with their new or extended business.
All their machinery is developed, optimized and well proven during many years, ensuring their customers making tiles with the highest quality on the market and produced with the highest efficiency. The ABECE technology is to superior any competitive machinery available combining cost, efficiency and return on investment.
With the largest product-portfolio on the market, they supply solutions for all needs and conditions of today and what is foreseeable for the future. When needing further extended performance, process control, flexibility or expandability of the plant, ABECE is always your right partner.
They are looking forward to being your technology and knowledge provider when your next investment in concrete roof tile equipment should be a successful one.
Fredrik Toftemo, Area Sales Manager, advices African buyers that while investing in a combination of ABECE/PMSA technology, service and support is a proven long term success for manufacturing concrete roof tiles in Africa.
He concludes and says that their products are found in African countries like South Africa, Cameroon, Eritrea, Kenya, Ghana, Somalia and Tunisia.
Contacts;
ABECE
Fredrik Toftemo
Or
PMSA