Good architecture lies in the expression and the aim of its founders, that even centuries after they have passed, every sketch that is drawn brings their story of what they have brought to life.
James Cubitt Architects, located in Lagos, was first established by John Baker from the London practice, James Cubitt and Partners in 1956. It has also a sister practice in Ghana (James Cubitt Architects Ghana) and two subsidiaries in Lagos, James Cubitt Interiors and James Cubitt Developments.
With almost 60 years of existence, the company has extensive experience of starting up offices in many countries around the world, to support large projects that they have been awarded, delivering and managing projects with full satisfaction of every client's brief, explains Arc Alan Davies, Managing Director for James Cubitt Architects.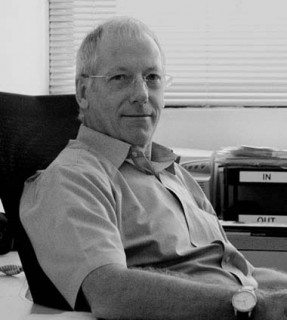 Throughout its long history in Nigeria, James Cubitt Architects has been involved in designing and supervising all types of building from educational, industrial, hospitality and residential through to commercial offices buildings.
JCA Vision
JCA's vision is to enhance the reputation of the company as one that is known for the quality of its design and implementation in the production of iconic, state of the art buildings.
This now extends to the interior design of our buildings and others, with James Cubitt Interiors, and with James Cubitt Developments we are increasingly in a position to promote our own projects. We also aim to be recognized as part of a family of practices operating worldwide offering mutual support to one another, further explains Arc Davies.
Professional Development
Professional development is crucial to the development of JCA, and also the development of the practice of architecture in Nigeria and West Africa, and so JCA tries its best in training the young staff, giving them grounding in the principles of best architectural practice.
"As one of the oldest and best recognized practices in Nigeria, we accept a responsibility to give back to the profession by training our young staff in truly professional practice. It is unrealistic to think that they still stay with us, but we take pleasure in knowing that they take their expertise to their next position" adds Arc Alan Davies.
The biggest change in James Cubitt Architects since 30 years ago is the growth of the firm, as well as having indigenized to a very large extent, though Arc Davies, being an expatriate, is still with JCA but all the co-directors are Nigerians which they are proud of since they are now a totally a Nigerian company but with the overseas relationships.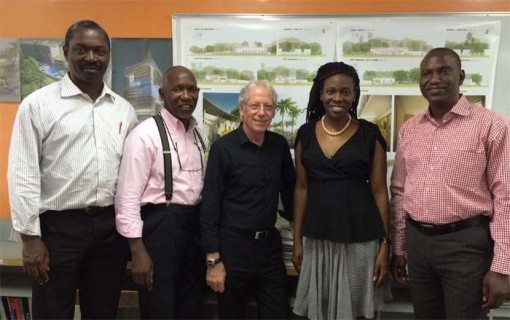 Challenges faced
JCA has the same challenges like any of our friends in the practice of architecture in Lagos.  We all suffer competition from overseas practices, where the Nigerian client makes the assumption the something obtained from overseas is inherently better.
This takes no cognisance of the fact that our architects are of the same quality as theirs and our ability to deal with the Nigerian environment and experience is far superior to theirs.  So why do they feel the need to go offshore for their consultants?  Is it the prestige of claiming that their consultants are from overseas, says Arc Davies.
Arc Davies further elaborates, "Fees have been very much eroded such that they are less than half what they were a couple of decades ago.  ACAN and the NIA are trying to address this, but, unless there is total solidarity, it will be very difficult to reverse the erosion of fees. On the other side of the coin, the biggest and most welcome challenge is that the there is now a demand that the design of major buildings in Nigeria increasingly meets international standards.  This, therefore, is a very exciting period to be operating in Nigeria, and with our pedigree, we are very proud to be one of the leaders".
Projects completed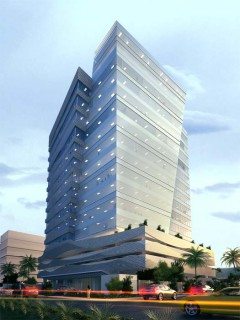 With over 500 projects completed over the last half century, JCA continues to update and improve the professional skills base, successfully research, develop and sustain an outstanding knowledge base appropriate to the needs of the group.
JCA has designed a full range of buildings and complexes from junior schools to universities, from individual shops to markets, from the interior of an office to headquarters office buildings, minor clinics to teaching hospitals, from small workshops to major manufacturing complexes, from individual houses to large estates, hostels, hotels and towns.   Projects completed in Nigeria includes the Civic Centre, Citibank Head office and the Ford Foundation Regional Office, in addition the company has completed several projects in Ghana, Sierra Leone and Senegal as well.
JCA has been marking the design industry in West Africa for more than 50  years now, and clearly they are still sketching their way up to the top, "we wish to make JCA one of the biggest practices in terms of our portfolio   and one of the most highly acclaimed in terms of reputation for quality", concludes Arc Alan Davies.