Kilimanjaro International Airport (KIA) officials have signed a US$ 40m agreement for the renovation and modernization of the airport so as to increase the number of travelers and airlines it can handle.
The upgrading project will involve extension and renovation of the terminal buildings, runways, aprons and taxiways, as well as installation of new airfield ground lighting and floodlights.
The tender for the airport upgrading project was awarded to BAM International of Netherlands and is expected to be complete by 2017.
The Kilimanjaro Airports Development Company (KADCO) Managing Director, Mr. Bakari Murusuri indicated the entering of the agreement between KIA management, the BAM International officials Mr. Harko Kloeze, East, and Central Africa's Managing Director, and Mr. Eric van Zuthem, the Area Manager for Tanzania.
The airport construction project is expected to increase the number of passengers to one million per year, hence the reason for expansion. Currently, it handles a maximum of 12 scheduled airlines.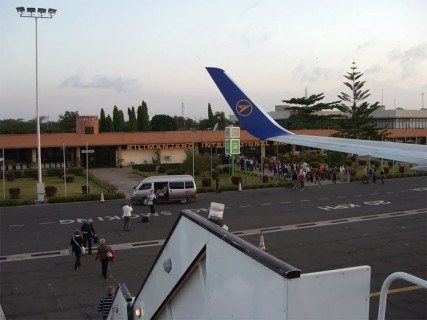 BAM International based in Netherlands, is a subsidiary of Royal BAM Group and is one of Europe's largest contracting companies, active in construction, property and civil engineering. The country announced last year it was setting aside US$17m for construction of ring road in Dar es Salaam.