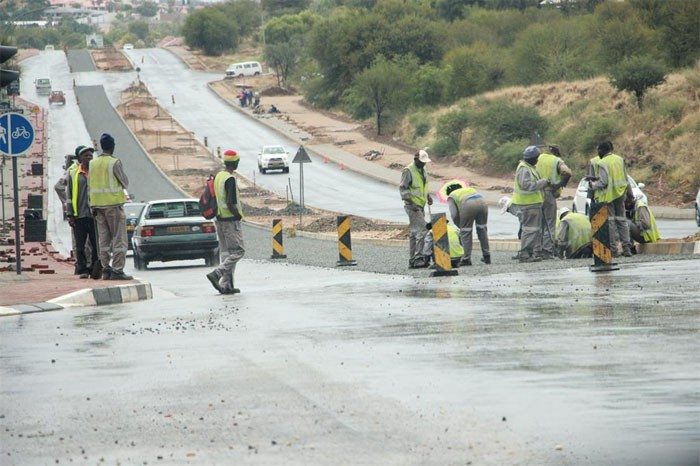 Namibia's troubled Roads Contractor Company needs at least US$33.6 Million bail out from the government for its stability and operations. The contractor had its bank frozen by the government for failing to pay its VAT and matter now pends Cabinet decision.
Works permanent secretary Peter Mwatile has said the company required S$33.6 Million  to function well. Acting RCC chief executive officer Pieter Oosthuizen has however said that the financial problems did not mean that Roads Contractor Company could not operate well.
According to Namibia's permanent secretary for Works Peter Mwatile the company which is owned by the state needs help and those who were responsible to make sure the company's VAT was not paid to be taken an action on. Mwatile said financial problems were far bigger than frozen amounts.
"The company needs about N$400 million if it is to function properly. Today (yesterday) the Cabinet committee on Treasury was assigned the task of finding a solution to the problem. This committee is chaired by the finance minister, and we do not know what will come of its findings," said Mwatile.
According to Roads Contractor Company CEO Pieter Oosthuizen, the company haven't paid VAT for years now dating back from 2006. He said the company was trying to negotiate with permanent secretary of finance and the line ministry and that they can function properly despite the problem.
He has also said that following the latest developments, the company will have to extend the 180-day turnaround programme. Workers of Roads Contractor Company had earlier this month also threatened to go on strike due to delayed payments, although Oosthuizen said the delay was caused by failure on the Build Smart Payroll system. Other than local contractors, Chinese and other contractors have been taking roads projects in the country.