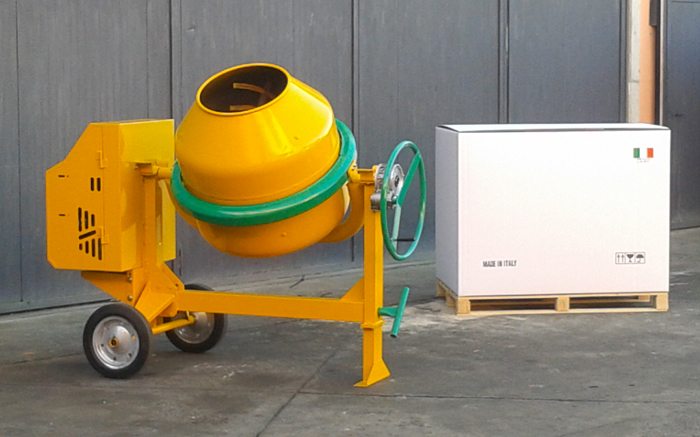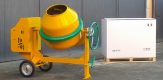 The new cement mixer packed in a box from the leading Italian company Lino Sella makes it possible to reduce the required storage and transport space by 40%.
Saving space also means saving time – and money. With more than 50 years of experience in the sector, Lino Sella World offers state-of-the-art production of cement mixers, mortar machinery and building equipment.
Its latest version of cement mixers packed in a box is designed to make transport easier: the machines are disassembled and packaged in a cardboard box that makes it possible to considerably reduce the space required for storage. According to the current owner Paolo Sella "We had the idea of producing a cement mixer that can be disassembled after observing the operative needs of our dealers. The feedback confirms the economic savings in terms of transport. 40% of space saved that, from initial observations, has an impact on overall costs and many other factors".
Ease of assembly is guaranteed by the fact that assembly only requires the use of bolts and does not require any welding. In addition to the reduced dimensions, its advantages are also related to the new cab that can be supplied with any type of engine – diesel, electric or spark-ignition (the engine does not need to be removed from its housing for maintenance), whereas the packaging makes sure that the operators receive the cement mixers in perfect conditions.
The innovative solutions developed by this company from the Veneto area are a direct consequence of its constant product research that has characterised its history, since the inauguration of the new plant in 1970 by the Prime Minister of Italy Mariano Rumor up to its expansion towards international markets. Lino Sella's commercial targets are evolving continuously, with references such as Miami, Qatar, the Arab Emirates as well as the emerging markets of Africa and Asia.
The range of Lino Sella building equipment includes all different types of cement mixers, from traditional to silent, hydraulic, with capacities between 140 and 1500 litres, as well as mortar machinery, plastering machines and plaster sprayers.
For technical details and information:
www.linosella.com
[email protected]
Credits:
https://youtu.be/tGV4OTSP9dk