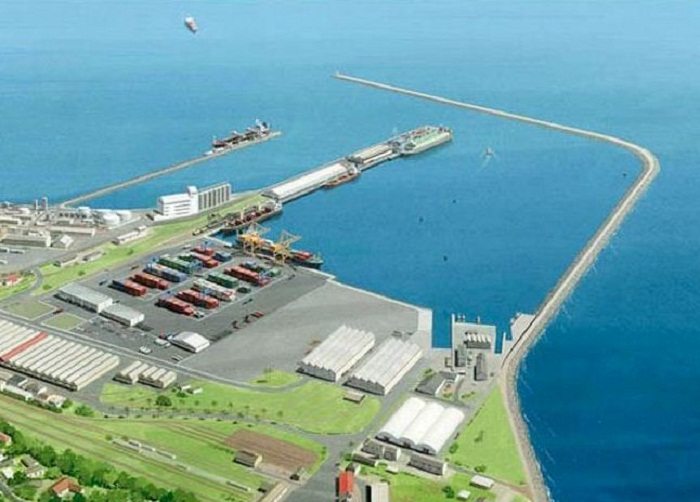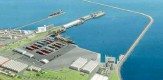 The Subsea 7 has begun the load out equipment activities and the structures for the Tullow's TEN project given that the Takoradi Port has received a major boost as the preferred hub for Oil & Gas services for the entire West African sub region.
However, the Subsea 7 has join forces with the indigenous Belmet Ghana to work together at the Subsea 7's fabrication facility at Takoradi Port to deliver 2,000 tons of fabricated subsea structures that include the 25 suction piles and manifold among other structures.
Moreover, the subsea fabricated structures were made by the Ghanaian welders and fabricators specifically for the TEN project. The suction pipes and the manifold will be installed onto the seabed among other structures for the commencement of the oil and gas production. According to the Takoradi Port Director, Capt. James Owusu Koranteng, the load out activities will be supported mainly from the port as selected 18 vessels including the tug boats and barges will deliver thousands of tons of equipment and materials. Nonetheless, the Simar Esperanca, the vessel from the Subsea 7 will set the array that will enable all the construction vessels to be positioned with high accuracy for the structure installation and pipelay applications.
The Simar Esperanca vessel is expected to install small structures, pre-commission flowlines right after the installation of the pipe-lay vessels, performing pre-lay and post installation survey, as well as completing the measurements for the flowlines, manifolds and wells connections. The vessel will also operate from the depths of 1,000 to 2,000m.
On completion, the project will turn the Takoradi Port into the most powerful pipelay and heavy lift vessel in the world. In the mean time, the port is currently providing support to the ENI's Offshore Cape Three Point (OCPT) by offering berthing, drill water, waste management and pipelay yard facilities for the next 3-4 years providing a considerable source of revenue for GPHA Takoradi.