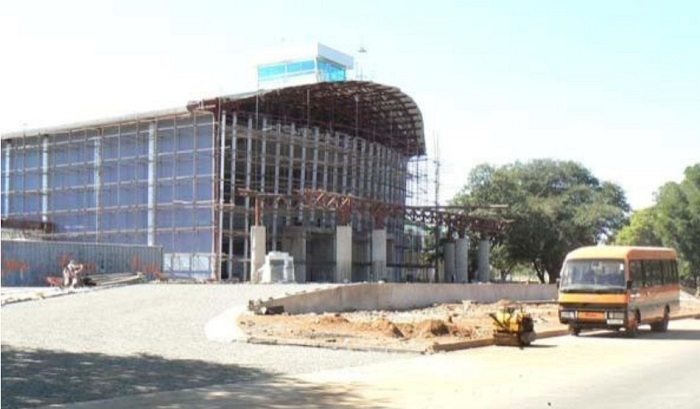 Construction work on the new airport terminal in Zambia at the  Harry Mwanga Nkumbula International Airport located in Livingstone, is set to be complete by the end of the coming month. The terminal will be commissioned in October.
According to the Managing Director for Zambia Airport Corporation (ZACL), Robinson Misitala, the construction of the new airport terminal in Zambia will be complete by September. This is because they are already through with 90 percent of the construction works and the remaining 10 percent entails repainting of structures, tile and ceiling placement.
Misitala also noted that the radar installation in the airport construction had reached 98 percent and was ready for functioning while staff on set was being trained in South Africa.
In addition to this, Mr. Misitala noted that they had received an additional finances to enable them complete the remaining construction work in the building with the equipment for the relevant work already onsite.
The remaining work would be during the night hours to avoid inconveniencing of activities happening in the airport during the day as it was already functional.
This move to work at nigh was so as to improve on the number of travelers as the International Airport was receiving 250 000 passengers yearly but this had dropped to 200 000. The new airport terminal in Zambia is set to boost the capacity of the airport in Zambia and consequently boost tourism.