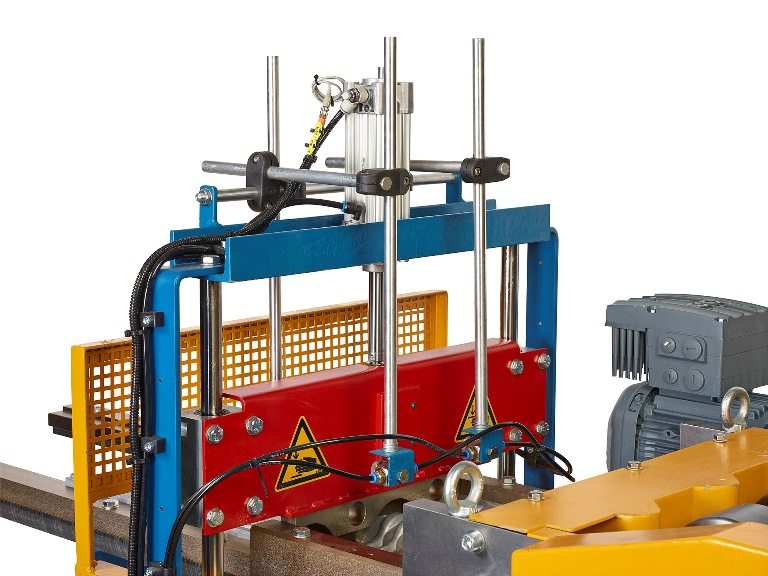 A range of concrete roof tile machines developed specifically for start-up businesses and climatic and operating conditions in Africa is available from Pan Mixers South Africa (PMSA). These machines also take advantage of the fact that concrete roof tiles are a far more environmentally-friendly product than clay roof tiles.
Independent research from the Öko-Institut Freiburg (Ecological Institute) in Germany places concrete roof tiles well ahead of clay roof tiles in the categories of greenhouse effect, acidification potential, eutrophication, photo-oxidation and fine dust.
These important facts led to PMSA entering into a partnership with world-leading Swedish roof tile machines expert ABECE to distribute its equipment in Africa. "The emphasis on infrastructure development in Africa, particularly in terms of government-funded projects, means that we foresee tremendous growth opportunities here," ABECE Area Manager Fredrik Toftemo comments.
"Working closely with an established partner such as PMSA allows us to remain at the forefront of this market," Toftemo adds. PMSA Marketing and Sales ManagerQuintin Booysen highlights that the two companies have been collaborating successfully since 2005, and have worked on fully automated roof-tile plants in South Africa with capacities of up to 140 tiles a minute.
PMSA is the largest supplier of concrete brick, block and paving manufacturing machinery and technology on the continent. It recently displayed ABECE equipment at its stand at Totally Concrete 2015 at the Sandton Convention Centre in Johannesburg in mid-May. "Long-term strategic partnerships such as the one we have established with ABECE allows us to stay ahead of market trends.
"It also gives us the added flexibility to able to respond proactively to specific customer requirements, as well as providing robust and user-friendly equipment that can withstand the harsh operating conditions in Africa," Booysen emphasises.
The SPS semi-automatic extruder can manufacture up to 5 000 concrete tiles in a nine-hour shift, depending on the specific plant configuration.This equates to about ten tiles a minute. The main benefits of this extruder are that it is easy to install, operate and maintain, which are important considerations in remote project sites in Africa.
The SPS extruder features a heavy-duty design that incorporates high-quality material and components in its manufacture. It has a 1.5kW motor power roller and a 5.5kW hydraulic power pack for the pusher movement. A standalone depalleter is also available, as well as ridge and trim tile manufacturing equipment.
Toftemo explains that concrete is fed from a conveyor into the concrete hopper above the slipper and roller unit. Aluminium pallets are placed manually on the support rails that guide the pallets through the extruder. A hydraulic cylinder pushes the pallets through the release oil spray system and the making head in order to shape the concrete tile.
Thereafter theautomaticknife unit cuts and shapes the tile. This knife unit is kept clean by a water-spray system. The manufacturing process only requires three to five labourers, depending on the level of automation and the skills level of the staff. "Combined with the fact that concrete roof tiles are such an eco-friendly product, the SPS extruder is the ideal machine for African conditions," Booysen concludes.
Concrete roof tiles versus clay roof tiles (based on a roof area of 160m2, the average roof size in Germany)
Concrete roof tiles          Clay roof tiles
Greenhouse effect                         1.542kg                                 3.404kg
Energy                                                  16.090MJ                             55.964MJ
Acid rain                                              4.5kg                                     9.4kg
Over-fertilisation                            0.49kg                                   1.13kg
Fine dust (PM10 equivalent)      4.49kg                                   9.97kg
Source: Öko-Institut Freiburg (Ecological Institute), Germany