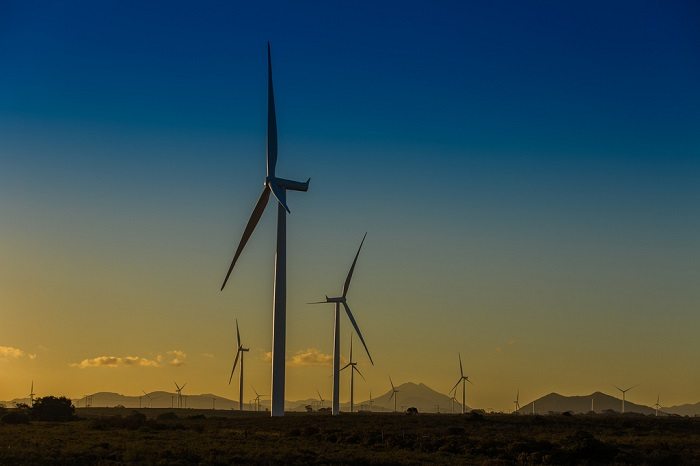 International wind and solar firm Mainstream Renewable Power  celebrated a ground breaking ceremony for the construction of two wind farms in South Africa. Khobab and Loeries fontein wind farms will be constructed in Hantam municipality in the Northern Cape.
The two wind farms in South Africa will be jointly owned by a group of companies namely Lekela power and Actis with the aim of providing 1000MW of wind and solar power by 2018.
The two wind farms will be constructed at an estimated cost of US$ 0.51bn each having an output capacity of 140MW with 61 wind turbines each.
On completion the wind farms in South Africa are expected  to power up about 240 000 average south African households starting December 2017.
The construction site which is 6653ha was chosen because it was windy, had favorable construction conditions and there would be a direct electricity connection from Helios owned by Eskom.
Construction work on the Loeriesfontein Wind Farm will be led by Project Manager Leo Quin who was also in charge of the Jeffreys Bay Wind Farm located in the Eastern Cape. The Khobab Wind Farm's construction will be led by Kevin Foster.
According to the Premier of the Northern Cape, Sylvia Lucas, residents of the region were optimistic on the prospects of renewable energy. The aim was for the region to become the net producer of renewable energy by 2020. This would help unlock existing potential for wind energy in the region and help the province to attract both local and foreign investments for job creation.