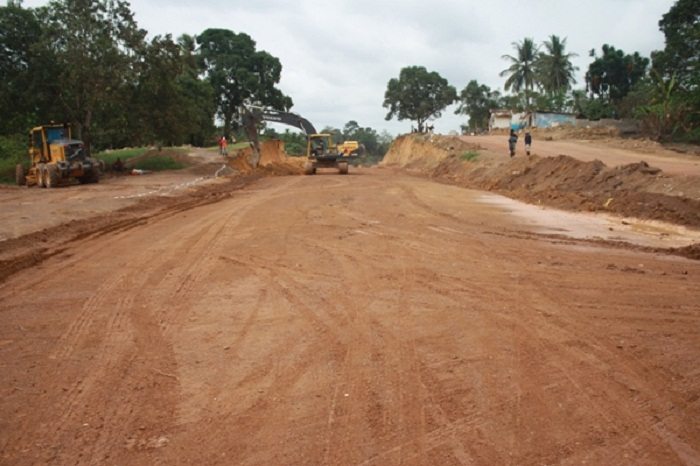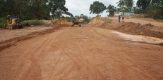 The government of Liberia is currently in discussion with the government of Kuwait for the construction of Gbarnga-Mendikorma Road in Liberia, Amara M. Konneh, the Finance and Development Planning Minister has announced.
Speaking during a media briefing when he hosted the delegatationof investors from Kuwait,Konneh however said that investors from Kuwait will have to visit the project construction site before the various financial agreements are concluded by the end of the year.
The major financiers of the project includes the Fund for International Development (OFID), the Saudi Fund for Development (SFD), the Arab Bank for Economic Development in Africa (BADEA), the Kuwait Fund for Arab Economic Development (KFAED) and the Abu Dhabi Fund for Development (ADFD).
The multi-million dollar construction project of the Gbarnga-Mendikorma Road will be executed at a cost of US$430m.
The construction of the Gbarnga-Mendikorma Road project will  be carried out in 2 phases. Phase I will involve construction work from Gbarnga to Konia at a cost of US$184.7m, given that US$72m has already been confirmed by the Ministry of Finance and Development Planning to have been delivered by the project main financiers to cater for phase I.
Gbarnga to Mendikorma is Liberia's agriculture belt and once the project is completed transport between Gbarnga and Mendikorma will be enhanced.
The 137 km road is expected to mainly boost agribusiness in the country and attract key investors who will be focusing on doing large scale commercial farming for production of Rubber, Cocoa, Palm-oil, Timber, Rice, Fruits etc. The  project will also help in developing the social service facilities which include health care centers and schools, support gender development that will definitely help in eradicating poverty in the country.
While addressing the media, Faisal M. Al Kahtani who is part of the Kuwait investor delegation said he was excited to be part of the project.