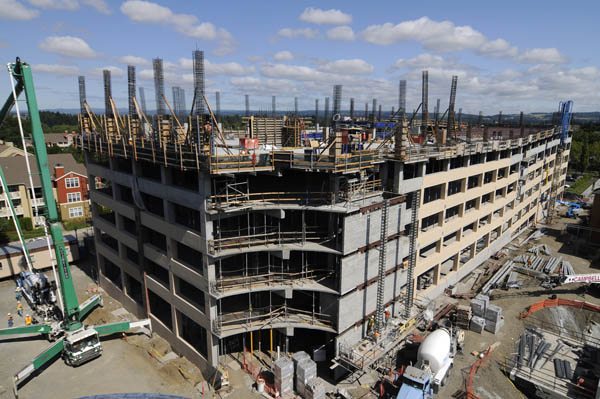 Plans to construct  a major hospital in Liberia  are in top gear after the health minster Dr. Bernice Dahn announced that the hospital will be constructed in Caldwell Township.
The hospital is set to be a major boost for a country that has been receiving support for Ebola pandemic from the World Bank.
According to Dr. Bernice the current hospital which is situated at New Kru Town will be turned to a maternity hospital for the mothers to benefit too and also act as the main satellite once the project is completed.
She added that the hospital will be the largest in the Caldwell Township since it will have up to 300 beds and also offer teaching to students who are in the nearby colleges.
The hospital is expected to be constructed by unknown contractor but she said they are in talks with various firms to see the project kicks off. Though she hinted that Health Minister said an architecture firm based in Boston, the United States of America is coordinating the engineering and architectural work of the new Redemption Hospital.
The hospital in Liberia  is approximately estimated to cost US$25 million and would be refined following the hospitals master plan.
The minister said the the government recently received US$6.21 million from the World Bank Ebola Emergency Response Project (EERP) that would help in the project.
According to her, the money is currently at the Ministry of Finance and Development Planning.
Dr. Dahn disclosed that the Government of Liberia has allocated US$1 million for the project, which is expected to start next year.