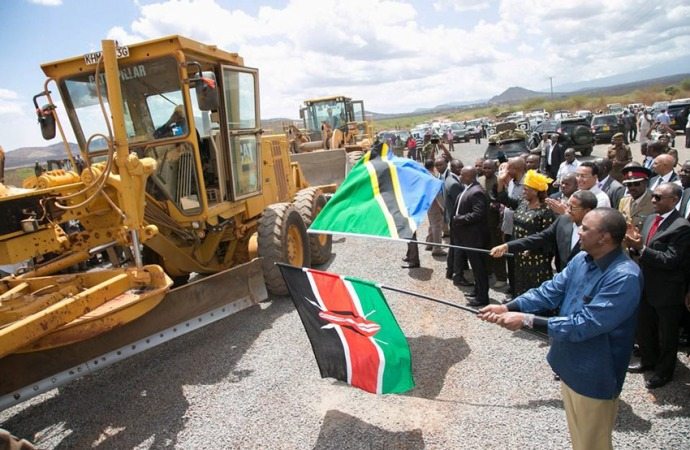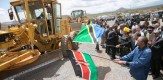 East Africa integration has received a boost following plans to construct a major road linking Kenya and Tanzania.
The road project that will be funded by  African Development Bank,  was launched by Kenyan President Uhuru Kenyatta and his Tanzanian counterpart Jakaya Kikwete.  The road will link East Africa to the northern corridor.
The road construction project which is intended to reduce the time taken for goods to be transported especially from the port of Mombasa to Arusha will increase the imports and strengthen the ties between countries. It will link Kenya to Tanzania and reduce the distance from Mombasa port to Bujumbura, Burundi, by 400km.
This initiative will increase the imports between Burundi and Rwanda through the Mombasa port and cut transport costs due to the reduced distance. It will be cheaper for northern Tanzania, Burundi, Rwanda and eastern parts of the Democratic Republic of Congo to import and export goods through Mombasa using the new road compared to Dar es Salaam port.
During the project launch, President Jakaya Kikwete told the residents that the multi-national Arusha-Holili-Taveta-Mwatate road construction is going to be a game-changer for people in both Taita-Taveta and Moshi/Arusha.
"This road is a vital link and an important road for both Kenya and Tanzania in particular the Southern parts of Tanzania that rely heavily on import and exports through the Port of Mombasa," said Kikwete.
The construction of the road linking Kenya and Tanzania will boost connectivity and trade necessary for EAC integration.