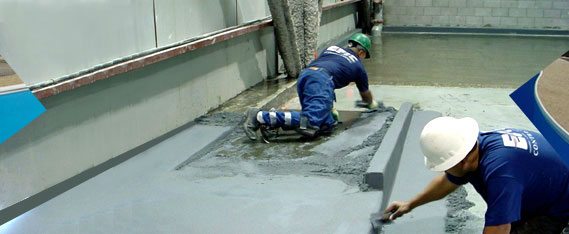 The construction market in Kenya is set for  cutthroat competition after X-Calibur Construction Chemistry Inc., a US-based construction products manufacturer said that it was constructing a concrete and cement additive manufacturing plant in Kenya aiming to tap on the wider  East African region.
The firm said that it would open a manufacturing plant in Nairobi late next year in a move to ease distribution of its products across the East African market.
X-Calibur managing director Brian Davies said that they will mainly concentrate on concrete admixtures adding that the raw materials were on the way to Kenya.
The on concrete admixtures manufacturing plant with projected capacity to produce approximately one million litres of concrete and cement additives is awaiting manufacturing approvals relevant authorities such as Kenya Bureau of Standards before starting operations.
Admixtures are used to boost concrete strength and helps in workability retention.
Mr Davies said X-Calibur also plans to install a sand drier in its plant still under construction along Mombasa road to blend local sand for use in making industrial floor products.
"We are looking to purchase a parcel of land for storage of sand. We are still yet to make a decision on the sand drier but we are seeking to cut on importation cost of processed sand to this market," said Mr Davis.
The company has already started investing heavily in enhancing local human resource to enhance capacity in concrete technology and construction.
X-Calibur also plans to train University of Nairobi's civil engineering graduates through its Engineers for Africa initiative geared towards having technical skills on the project.
"Construction courses in Kenya are pretty good especially in finishing, but we have realized some weakness in concrete technologies applied in this market. We believe more can be done"  Davies.
X-Calibur enters the construction market in Kenya when there is booming construction activities in the country shooting up demand for admixture and concrete.