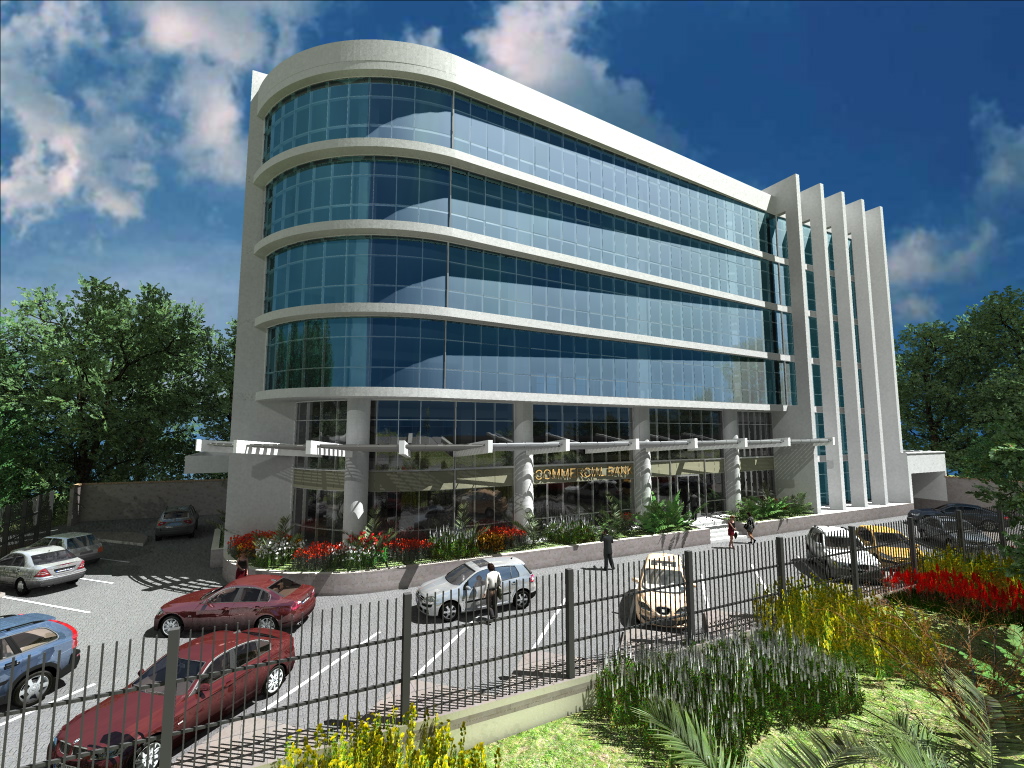 In consultancy, realizing the client's aspirations is probably the most important component of a lasting relationship. But as CONSTRUCTION REVIEW found out at Shamla Fernandes Architect, there is more to it.
Architecture is a constantly evolving discipline, with new systems, technologies and materials emerging every day. The trend has seen architects everywhere grapple with these changes and new demands.
Notwithstanding the dynamism of architecture, one cardinal factor remains constant and unchangeable: the need to fulfill the client's expectations and ultimately create a structure that is satisfying to both parties and positively impacts the built environment. This fundamental principle sums up the guiding philosophy at Shamla Fernandes Architect, an architectural and interior design firm based in Nairobi.
Shamla Fernandes Architect was founded in 1999 to offer the full range of architectural services including interior design. Since inception, the couple founded firm has retained its management structure headed by Shamla and Feo Fernandes, with a small team of support staff.
Fifteen years is a short time and one would expect that the practice is only beginning to mature and possibly just getting to undertake complex projects. Within this period however, Shamla Fernandes Architect already has hotels, office complexes, schools and other large public utility projects in their portfolio.
Background
In an interview with Construction Review magazine at the firm's offices at Yaya Centre, Shamla, a founding member of the firm takes it all in stride, attributing their success to professionalism and good work which in turn earns them referrals.
After working with some of Kenya's well known names in architectural practice – Beglin Woods and Planning Systems Services – and gaining invaluable exposure, Shamla explains she felt a need to move on as an independent consultant. The move would not only give her freedom but would also enable her to look after her young family more effectively.
A year later, Shamla was joined by her husband Feo Fernandes and together they were well on their way to creating a highly efficient team that is today credited with such elegant facilities as the Crowne Plaza Hotel, a popular hotel in Nairobi that is part of the Intercontinental Hotel Group, and the recently completed Sealink Building, Elgon Road, and West End Towers, a  high-end commercial office building in Nairobi.
Because most of their work in employment involved commercial projects, Shamla Fernandes Architect have tended to favour these projects, something that can be attested to by the large number of such projects whose pictures grace one of the walls in the firm's boardroom. Their past work has also included residential projects, churches and schools.
Getting Jobs
Shamla Fernandes Architects has relied upon their successfully projects as advertisement for their Practice. They also rely on word of mouth from client recommendations. Many of their clients come to them after having been referred by former clients or people in the industry who have attested to the good work of the firm. They now have some iconic buildings in strategic locations that are visible to potential clients. Many of their projects have been accessible and visited by potential clients who like what they see. They have also participated and won bids through competition. For example, Crowne Plaza hotel in Upperhill, Nairobi.
So does it mean that work is always flowing?
It has not always been rosy though for Shamla Fernandes Artchitects. Work has at times been not all flowing, there have been times when they have not been busy. However Shamla uses this time to relax and even re-organize. However most of the time they have work at different stages; some at design, other at approval while the rest may be at implementation stage.
Relating with Clients
Shamla Fernandes Architects believe in giving the client what he or she wants, trying to relate to client wants and needs. They recall an incident during the practice's early years when a priest showed up at their door. This was one of those slow periods when work was barely trickling in.
The priest visited them with a sketch of a church that was his vision. He had been to several architectural firms and every time he showed his plan it was kept aside and offered something different. He insisting that he wanted to see his plan adopted. This experience reaffirmed the need for Shamla Fernandes to listen to the needs of the client.
During the first encounter, SFA listen keenly to the client's brief. It is this brief that forms the basis of the professional advice the client will receive. According to Shamla, interplay of many factors influences the final decision on a project. Important elements include budget, site considerations and building regulations including bylaws.
With ever increasing cost of construction, it's a delicate balancing act between a finished product that the client is happy with and what a client is willing to pay for it. But, the firm does not compromise on quality and regulatory issues.
"Green" Buildings
Today, as the clamour for sustainable buildings rages on, many developers are increasingly asking their architects to incorporate green aspects such as water recycling and solar energy harnessing. While Shamla Fernandes have been involved in several such developments, not all clients are willing to invest accordingly.
However new building regulations are beginning to be enforced resulting in some aspects of green technology being incorporated into all new structures such as requirement of solar water heaters.
Job Satisfaction
At Shamla Fernandes Architects, design is a passion. They strive to create a unique project for every client resulting in different types of architecture.
Even though the firm has completed many magnificent projects from inception, Shamla Fernandes Architects' has dealt with a number of restoration and refurbishment projects. They have managed to restore structures that were probably suitable for demolition, and given them a ne lease of  life, enabling their owners to profit from such restorations. After all buildings should be built to outlive us.
Industry Challenges
According to Shamla Fernandes Architects, the construction industry in Kenya faces various challenges. As a seasoned consultant, Shamla decries the shortage of dedicated professionals saying that many professionals today, especially the young ones, are in a hurry to climb the ladder at the expense of the tenets of good practice.
On the other hand, she acknowledges positive changes at the County of Nairobi which have tremendously improved the pace of approvals for architectural and other plans. She says the e-Construction Permit Management System (e-CPMS), which enables architects to monitor the status of plans that have been lodged with the Council, has been of immense help.
Moving Forward
Shamla Fernandes Architects is committed to offering clients innovative design solutions to meet specific needs. Flexibility in design concepts and production of buildings to accommodate client requirements is of utmost importance.