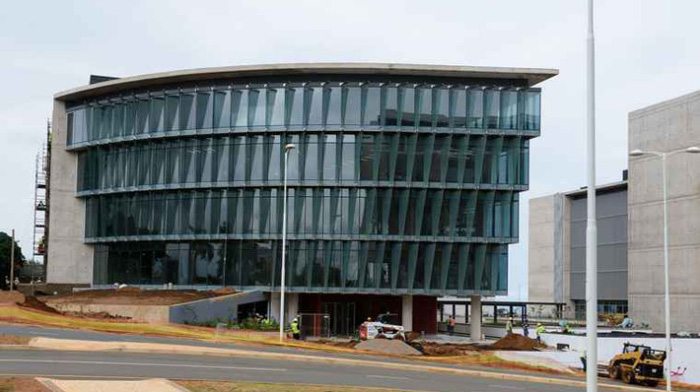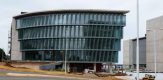 South African real estate firm Growthpoint Properties has been named the winner of the Job Creation Award in the M&G Investing in the Future Awards. The firm was recognised for Its flagship project Property Point that has been tremendous in job creation and procurement opportunities as well as nurturing small business and entrepreneurs.
The 6,680m² commercial developments, whose construction began in June last year is set to be complete by next month. With its initial objective being to secure a four-star Green Star SA office building rating, Growthpoint has been notified by the Green Building Council of South Africa that the development had in fact secured a five-star Green Star SA – Office v1 Design Rating.
"This is a great milestone and will serve as a green building beacon in greater Durban and KwaZulu-Natal," says Greg de Klerk, KZN regional head of Growthpoint Properties.
" The building, also known Ridgeview, is a five storey development and was conceived as two corporate office buildings on a single four-level basement and arranged around a landscaped courtyard,'' he adds.
"It has been a long journey and we now have 23 Green Star SA rated buildings in our portfolio countrywide and several more which are still under development have been submitted for Green Star documentation," says Rudolf Pienaar, Growthpoint Properties office division director.
"We have Lincoln on the lake and Mayfair on the Lake office buildings in Umhlanga New Town Centre, which are initial green building developments in the Growthpoint portfolio.
There is a continued move by business north into Umhlanga Ridgeside, Umhlanga New Town Centre and La Lucia Ridge with the areas experiencing the highest level of commercial development in Durban," Greg de Klerk comments.
Most office spaces in the mentioned locations, with a third being developed by Growthpoint, will be in the market over the next year. We are optimistic about our latest development, Ridgeview, which will add up to our office collection.
South African real estate firm Growthpoint Properties is also working on an R117.3m in another 5,500m² new green office developments, The Boulevard which will be completed in April 2016. The Boulevard will entail a block of green buildings in Umhlanga New Town Centre, providing A-Grade office space of 20,000m² upon completion.
Durban's Umhlanga Ridge is currently one of the leading nodes for green buildings.