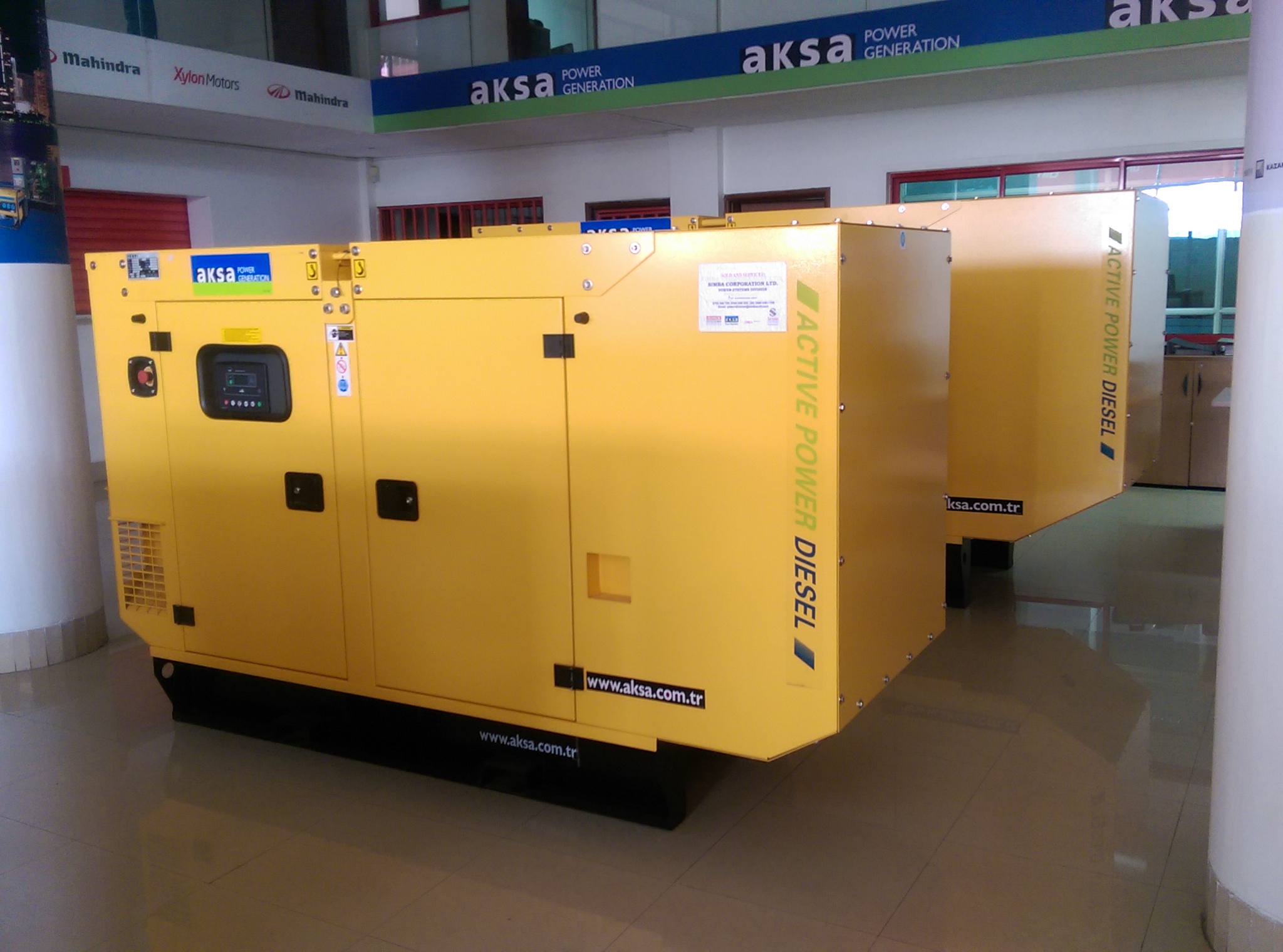 Africa is facing a power supply crisis, with uncertainty that state-owned utilities will rectify the challenges anytime soon, and project developers need a provision for alternative sources of powers. Standby generators provide much needed convenience. But this does not mean they should compromise on getting products that offer real value for money. 
When selecting a generator for the 'load shedding-prone' African environment, there are certain steps to be followed to ensure that the right equipment is selected either for a construction site or to be used on a property. More often than not, mistakes end up costing huge amounts of money to rectify at a later stage. They can create unnecessary inconvenience, during the time of critical need.
Imagine experiencing generator failure during the peak of a construction project when the client is expecting delivery or in a hospital theatre when a surgeon is in the throes of a critical operation?
In both scenarios and numerous others, the consequences can be dire, if not fatal.
Thus, the following steps will ensure that you get real value for what you spend:
Buy cheap buy twice
If you need to use a generator for vast range of appliances, you have to determine its capacity. Granted, it is very tempting to settle for a cheap price. Nonetheless, note that cheap might mean that the product might have a limited output.   As most would attest, cheap products do not last long or are prone to frequent downtime. Most importantly, be acquainted with the technical details like voltage.
After-sale service
Do not be excited about buying a generator for whatever application in construction at a 'bargain' price from a supplier with no track record or credibility. A credible supplier provides a guaranteed of providing assistance in the event of product failure.  Ask yourself the following questions: Will I get replacement parts? What is the scope of the warranty? It has to be emphasised that it is important to read the fine print.
There are a number of credible suppliers of generators in Kenya and Construction Review visited two of them to get their views on the present state of the market.
Among these firms is leading motor dealer Simba Corporation Ltd (Simba Corp). The company imports and distributes power generators in the country for both domestic and industrial use.
Simba Corp first ventured into generators in 1997 with the aim of tackling a serial power problem in the country. The company is now a leading genset dealer, importing AKSA power generators from a top notch Turkish based manufacturer. The sets are powered by Perkins and Cummins engines, are well suited for the Kenyan market and also come with a one year warranty. Simba Corp. sells the generators through its network of branches in Nairobi, Mombasa, Kisumu and Kisii.
Before settling on AKSA generators, Simba Corp performed a thorough market survey of leading global generator suppliers in order to ensure that their clients get high quality generators.
Dinesh Kotecha, Simba Corp. Executive Director notes that the increasing demand for power generators in Kenya cannot be disputed. In the past year alone, Simba Corp sold over 200 AKSA generators.
"Since the inception of the Power Division at Simba Corp we have seen the rise of demand for power generators", says Kotecha adding that generators can be very useful when electricity from other sources is unreliable.
Although the use of generators is common in homes, Kotecha foresees demand for generators to be largely driven by large institutions like universities, hospitals and commercial / industrial parks.
"We know that the demand for power is going to be largely built around industrial applications, real estate developments, hospitals, schools and other large institutions," Kotecha says.
With that in mind, Simba Corp is positioning itself to meet the evolving market needs by providing a range of quality products that differentiate Simba Corp from other dealers, reveals Kotecha. The company also offers comprehensive after sales services that Kotecha says has continued to provide a competitive edge over other companies engaged in a similar business.
"We have a rapid response team that caters for any problems that may occur after installation of the power generator and resolves technical issues to ensure clients do not experience power supply interruptions when intending to tap into their backup power source" Kotecha notes.
Simba Corp. sells AKSA generators ranging from 3kVA to 2,000kVA and holds generators of up to 500kVA in stock.
While demand for generators is currently on a growth path, Kotecha appreciates the evolution of the power sector and growth of  other renewable sources of energy, for instance wind, solar and biogas noting that generators continue to be  a good source of back-up power to complement both national grid output and renewable energy sources.
However, Kotecha says that power generators are not meant to replace electricity from the national grid but to serve as backup power.  When there is a power blackout or electricity interruption, he says, some households and businesses can experience significant losses.
Construction Review also talked to Mr V.N. Srinivas who is the Group Managing Director of Ryce East Africa Limited a leading distributor of SDMO power generators in Kenya. Mr Srinivas says that some organizations such as supermarkets cannot afford  power interruption even for a minute.
A gold award winner from SDMO France, Ryce East Africa ventured into generators after realizing that various institutions in Kenya required reliable power backup.
"Some institutions like hospitals require consistent power. You can imagine what will happen if a hospital has no power for an hour, quips Mr Srinivas.
Ryce East Africa imports their generators from France based international company, SDMO with the range of DG sets from 3 Kva to 3000 Kva Capacity
Mr Srinivas says that they settled on SDMO after undertaking a serious feasibility study of their products and their market reach. From their research, SDMO stood out as one of the most reliable companies that produce top notch generators.
Ryce East Africa has been distributing SDMO power generators since 1995 and sold over 2500 Dg sets to the private clients apart from the supply of more than 1200 Generators to the telecom network operations. According to Group Managing Director Srinivas they are excited to be part of concerted efforts geared at ensuring that Kenya is power sufficient.
Ryce East Africa imports an array of power generators ranging from those that can be used in industries, to institutions and homes. For instance, Ryce East Africa stocks  SDMO generators powered by World class engines like John Deere/Volvo/Mtu & Mitsubishi whose performance is mind blowing. Equipped with an LCD screen, the user-friendly power generator offers high-quality basic functions to guarantee simple, reliable operation and supervision of your generating set. Perhaps one of the most outstanding features of SDMO generators is the fact that their noise level is minimal.
Additionally, Ryce East Africa can sell synchronized generators which is In-built feature of the SDMO brand DG sets. Synchronization is the process of matching the speed and frequency of a generator or other source to a running network based on the Load demand. An AC generator cannot deliver power to an electrical grid unless it is running at the same frequency as the network.
Mr V.Balakrishnan the General Manager of Ryce East Africa Limited says that the move to import low level noise emitting generators is informed by National Environmental Authority demands that seeks to reduce noise pollution in the country.
With the ever rising demand for electricity in Africa as a whole the need for power backups remains essential for many institutions and having a credible supplier to ensure you get a quality product with after sales support is equally essential.