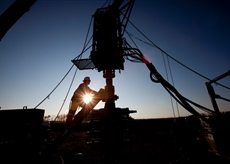 Atelier is a dynamic Architectural firm, which was established in 2003 by Arc. S.M Quartey. Made up of a team of highly motivated, competent and dedicated professionals in related fields of Land Surveying, Geotechnical and Geophysical Surveys, Electrical and Mechanical Engineering, Physical and Urban Planning as well as Quantity Surveying.
"We are backed by a team of on-call Consultants in various disciplines ranging from Geodetic Engineers, Planners and Urban designers, Civil and Structural Engineers, Mechanical and Electrical engineers, through IT Specialists and Telecommunication Engineers, Interior and Landscape Designers, Quantity Surveyors and Valuers, to Photographers.
The firm's ultra-modern office utilises current technologies in design to aid in producing architecture of inspired genius and aesthetic intuition for customers, thus beautifying the environment and creating a niche for itself in Ghana.  We seek to make our built environment not just functional and suitable for business growth, but also beautiful.
Motive
Atelier's main aim is the client's business success through the provision of intelligent solutions from diverse people, whereby adequate and modern tools and other resources have been provided for the design and secretarial staff to help produce the working drawings and the supporting office correspondence to our required high standards while safe and adequate transportation is readily available to enhance speedy and reliable project management. This approach ensures that each design is thoroughly investigated and all areas of expertise are properly co-ordinated from the very beginning till the end.
Challenges Faced 
"Mostly my challenges are with client's inability to secure funds for a well thought out designed project.  The clients come to you with a dream and with all the enthusiasm to design something iconic, it never comes to fruition because of lack of fund and land ownership ambiguities." Laments Arc Quartey
Ongoing Projects
The Prime property project within the Airport Residential area, overlooking the Independence Avenue is the location for this masterpiece. This three storey structure has open layout office spaces on all three floors, adequate parking plus amazing views of the airport, surrounding terrain and built environment. Situated alongside the Danicom Office Building it is located at Kwame Nkrumah Circle, opposite the One-Touch building. It is a three – storey structure of open plan offices only. Meticulously remodelled from a residential house into a 3 storey head office building for Gateway Africa investments ltd. Each floor comprises a large office space fully Air-conditioned with washrooms
Completed Projects
As a maturing firm Atelier has managed to complete a few project successfully like the UNA Homes, designed to maximise the stunning views of the Airport from the south facade and the rest of Accra on the North façade. Each floor comprises 2 fully air-conditioned multipurpose spaces, an office space, male and female washrooms and a lift access, and the Allied Oil head office.