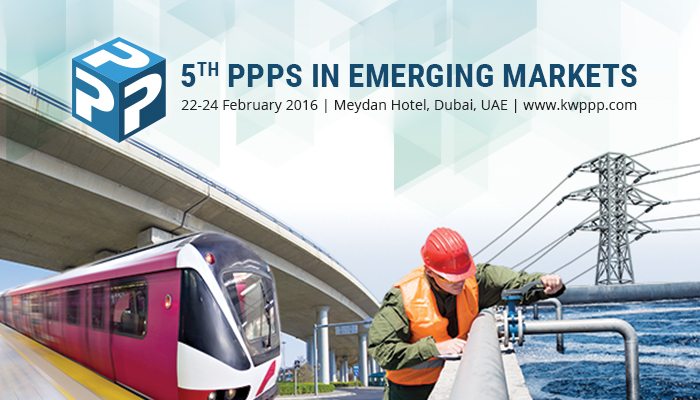 The 5th PPPs in Emerging Markets Summit will be hosted on 22-24 February 2016 in Dubai, UAE and July in Bangkok, Thailand.
The Theme: 'Moving from theory to practice to achieve infrastructure goals' – The conference series gives access to emerging markets from across Africa, Americas, Asia Pacific, Europe & the Middle East for a programme of capacity building and networking with Project Finance leaders across government agencies, investors, project sponsors, EPC's and consultants.
The programmes are interactive and based around panel discussions with Case Studies sharing expertise from global thought leaders.
To date the PPPs in Emerging Markets Summit series has hosted over 700 Government participants allowing access to capacity building, sharing of expertise and investment directly to emerging markets, to register visit the official website: www.kwppp.com